How Chatbots Are Helping Businesses Respond To Covid-19
Innovation is often born in times of crisis.
Startups, SMEs, Enterprises, and almost everyone was slowly turning to AI to scale up customer services, bridge gap, and cut costs. Now the adoption is much faster.
As COVID-19 is spreading globally, social distancing is being practiced, so we can "flatten the curve", but it's also the time we need to stay closer and connected to our families, information centers like WHO, CDC, local governments, or for that matter to our nearest grocery stores. And there are many chatbot use cases that are stepping up!
Based on Gartner's predictions​, 85% of enterprises will manage relationships with customers without human interactions, 89% of consumers prefer to engage with businesses through text, and 64% of those consumers leave with a positive impression.
Here are Some Industries Where Chatbots are Making a Difference! 
1. Government organizations
If you go on a government website for some location-based information or even some generic info on COVID-19, a chatbot can help you with all sorts of questions, 24*7.
Questions like "What are the symptoms of COVID-19", "What can I do to stay healthy", "How can I get a COVID-19 test?", can be easily answered by chatbots.
The World Health Organization (WHO), the most authoritative and trusted source of information on this pandemic is leading the way on this front with a custom-made chatbot that offers people reliable and trustworthy information on how to best protect themselves from the virus. They have implemented a chatbot across various channels – Facebook, WhatsApp, and Viber.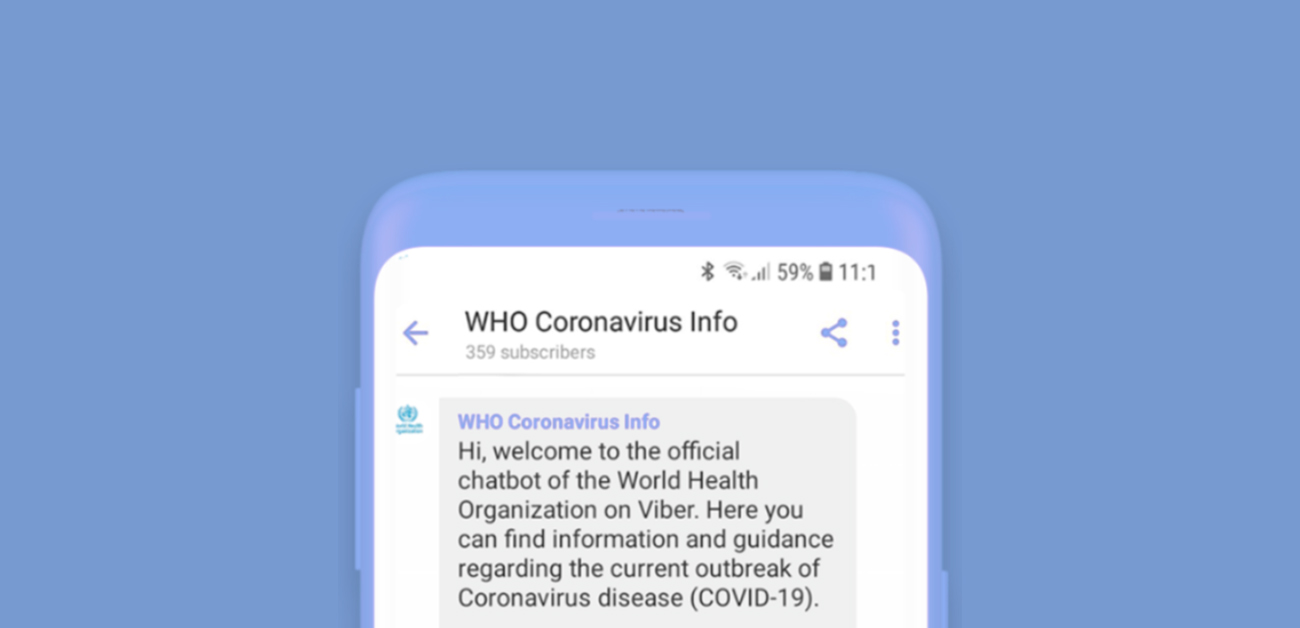 Similarly, the Indian Government also has launched – MyGov Corona Helpdesk. This is a chatbot available on WhatsApp and can be accessed simply by sending a message to 9013151515 to access all and any information on COVID-19.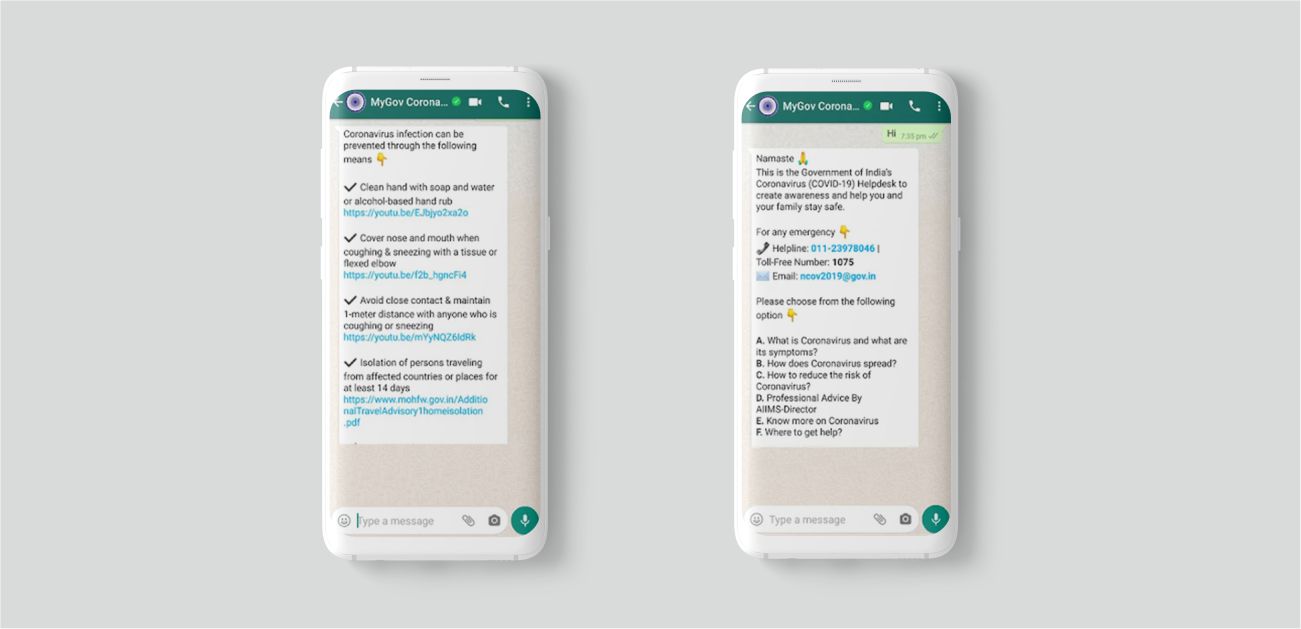 2. Healthcare
Chatbot Use Cases
There are a huge number of use cases on how a chatbot or a digital personal assistant can help physicians, nurses, patients, and their families. Better medication management, help in emergency situations, use of first aid, or advice on simple medical issues: all you need is chatbot development services to reduce the burden on healthcare workers.
Babylon Health is an AI-based consultation based on your medical history and common medical knowledge. If this healthcare chatbot is not able to help you with a query, it will schedule a live video consultation with a real doctor. During this crisis, such chatbot examples offer an easy and convenient way to get medical consultation at home.
3. Banks
Chatbot Use Cases
Knowing where you are financially and accessing all of your information is extremely important to plan ahead in these difficult times. Almost every bank has an app to help you see your account details, but some banks like Bank of America, Chase, Capital One have upped their game in terms of the engagement process by providing quick and personalised financial advice, tips to save money, etc.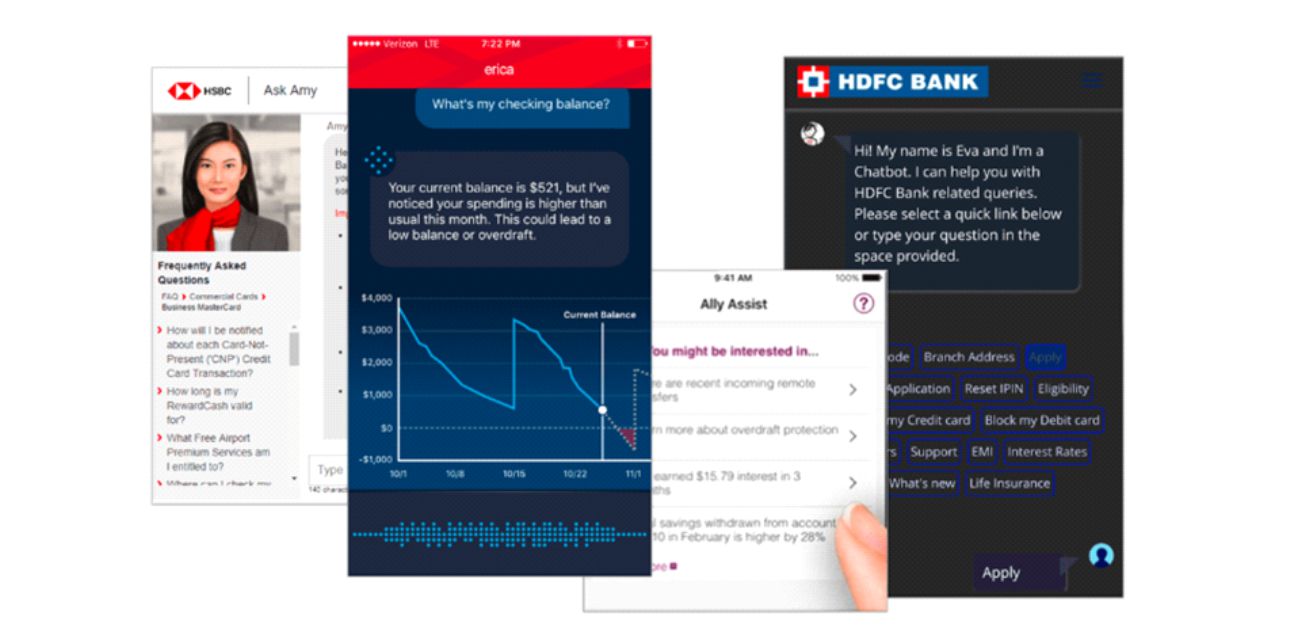 Bank of America is worth a mention here, they are a market leader in both mobile banking and AI implementations in the U.S., Bank of America introduced Erica, a chatbot for how banks can send notifications to customers, provide balance information, give suggestions on how to save money, provide credit report updates, pay bills and help customers with any simple transactions.
4. Restaurants
Chatbot Use Cases
A lot of restaurants are now takeouts or pick-ups only. They have changed their menus, working hours, etc. They are resorting to simple chatbots to keep their customers updated about their services or directing callers to automated voice or chatbot to answer the questions and connect them to a real person only when needed!
The pizza bot from Domino's is a great chatbot example on how to simplify food ordering. Their chatbot takes delivery orders directly from Facebook Messenger with just an emoji.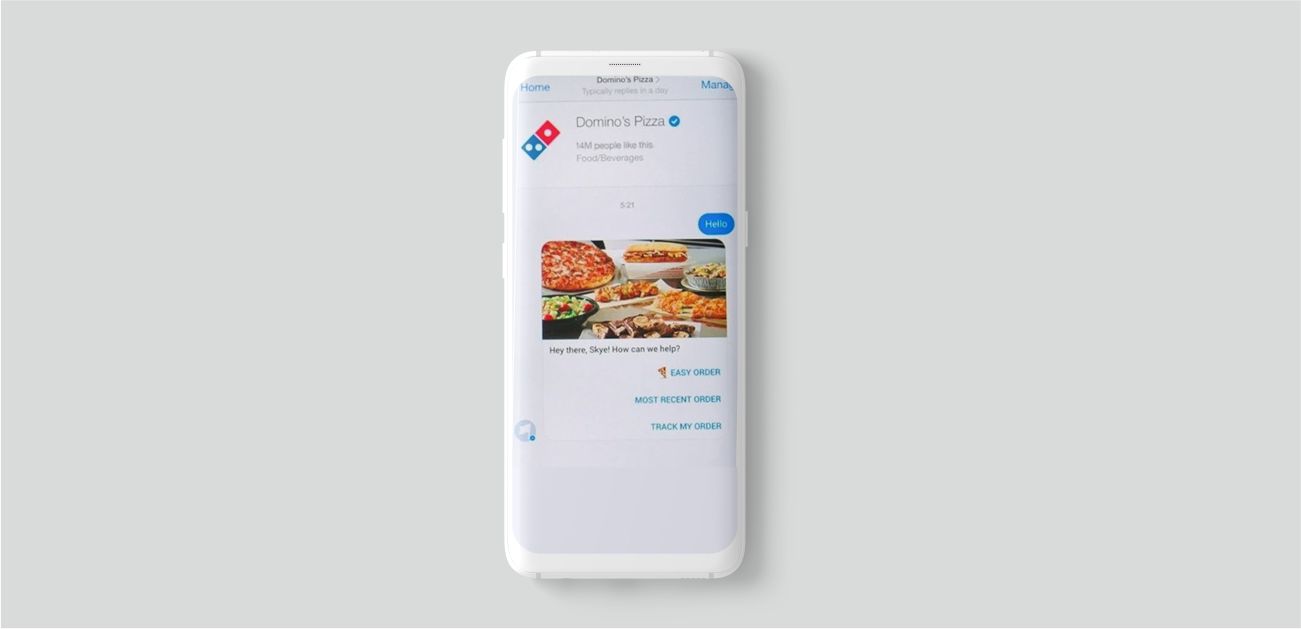 We were recently approached for our chatbot development services for a restaurant and came across this:
Say, a customer uses the chatbot to order a steak. After assessing the order, the intelligent chatbot offers suggestions on what the customer can pair the steak with.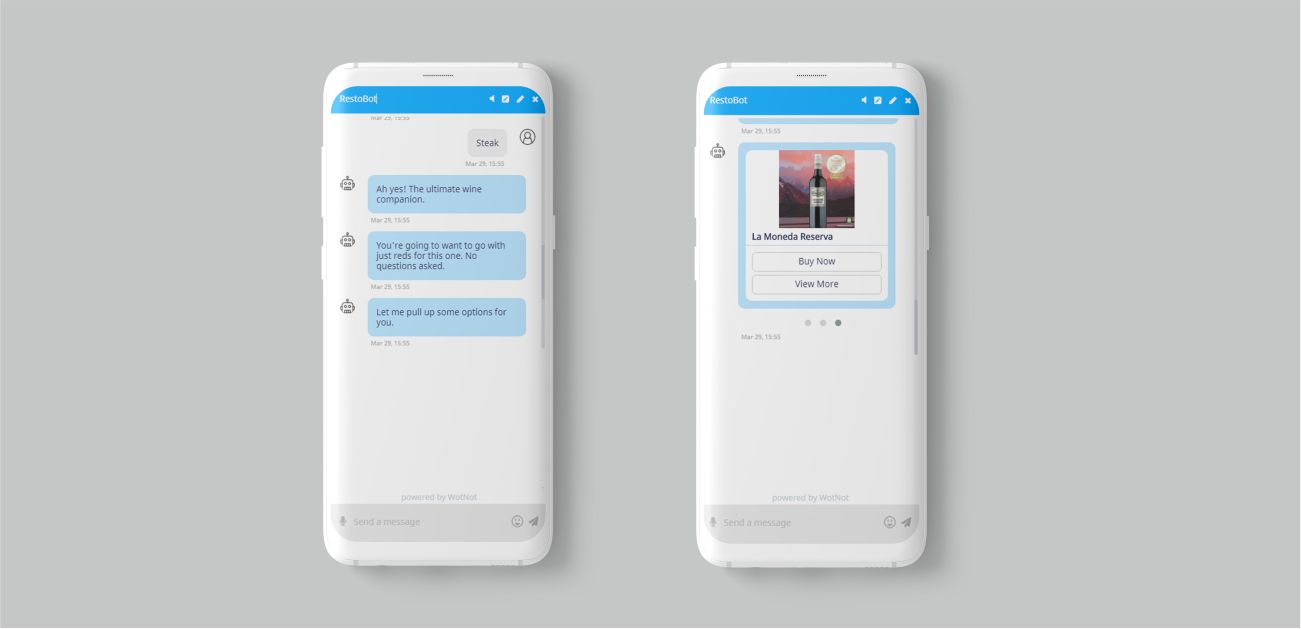 5. Educational Institutes
Chatbot Use Cases
There are many chatbot applications in education. They can help transform the way institutions and students interact. They can be a step towards helping students explore all their options, talk to alumni at various universities, get advice on colleges, and understand their application process. 
We worked as a technology partner for Ivychat, an organisation connecting high school students with undergrad advisors from leading universities to help students with any and all information needed to decide on which university to attend. Here, we also provided our chatbot development services to build a simple chatbot to help students and advisors connect hasslefree. There are many such chatbot examples that we can resort to today.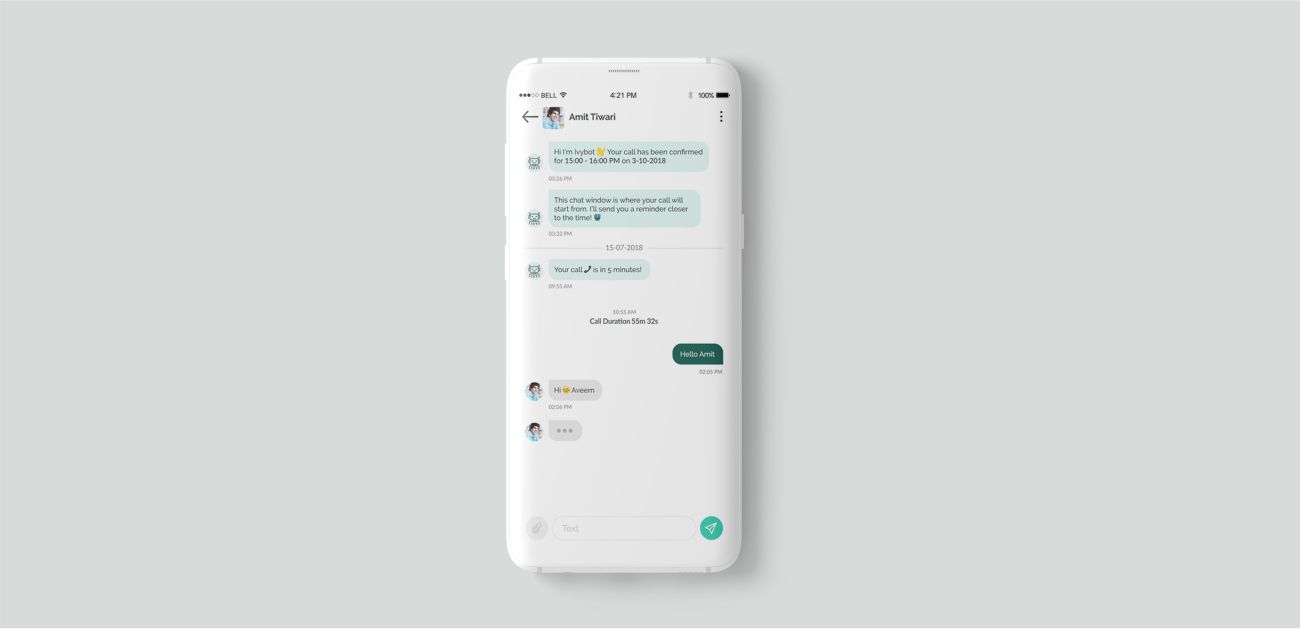 Do You Need A ChatBot?
There are quite a few chatbot platforms like Chatfuel, Botsify, motion.ai, etc through which you can build a basic chatbot for your business. But if you are looking for an intelligent bot, that can actually have conversations with your customers, you need AI, machine learning, and natural language processing and an experienced chatbot development service provider. 
Customer satisfaction is the key to market growth and chatbots will help you achieve that. They reduce human errors, provide round the clock availability, eliminate the need for human interaction, or the need to wait in the long queue to reach a customer service executive. In short, they help you provide a seamless experience for your customer.
How Systango Can Help You?
We provide technical consultancy to startups, enterprises, hedge funds, and banks on how to leverage the power of technology
We offer end-to-end development team for web, and mobile development
You can hire on-demand tech resources for your development needs
Reach Us
Systango has helped 100+ clients become more robust by implementing chatbots for them. We are adept at engineering custom chatbots to help modern businesses become more customer-centric. We thoroughly 'train' bots to be helpful and functional to the core.