How to Kick Start Your IT Career in Indore
Last Updated on: July 14, 2020
Rewind a decade and engineers passing out from Indore had limited IT companies to work with, most of the engineers would relocate to metros and the ones staying back would have limited opportunities to work with.
Then came the most awaited launch of Crystal IT Park. One of the most prestigious building to be in and where Systango is now based. This has created immense opportunities for IT professionals especially for fresh graduates coming out of universities.
These are our key suggestions on how to identify which firm to start with if you are looking to kick start your IT career in the industry:
Request for internship to kickstart your IT career in the most ideal way. There is nothing like getting the first hand experience of few months before you decide to dedicate and commit for longer time period. Even if it is something you need to pay for and you can afford – go for it. Often you get to learn even programming languages while learning about the firms.
What are we doing at Systango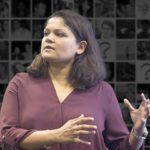 Systango is the brain child of Vinita Rathi, former Vice President at Goldman Sachs (London), who started this company to look out for possibilities this city holds with a purpose, vision, and mission. We have an people first attitude. A space where people just don't come to mark their attendance, but to love and invest. We are not just another outsourcing company doing app and web development, we partner with our people and our clients.
Systango believes in creating a group of individuals, by giving them an environment that is full of inspiration, enthusiasm, motivation, and excitement. Systango broke the myth that start-ups, especially in a city like Indore, cannot do well and chiselled her way to success.
Nothing ever goes away until it has taught us what we need to know and Systango might be the place where you finally discover that what it feels to be in your own city; working with like-minded people, having a hunger for excellence.
At Systango, we help our people realise that one don't need to make the entire IT career path a challenge but as a journey, where you get to meet interesting people with amazing ideas.
Systango is one of the best pay masters in Indore and if you have talent and passion for what you aspire; you are going to wade your path to a certain glory, where unlimited possibilities at Systango await for you. Drop your resume at resume@systango.com to take your first step towards a bright future.