Must Include iOS App Trends in 2020
Last Updated on: July 5, 2022
The Google Play Store has a total of 2.8 Million apps but brought in only $24.8 Billion in gross app revenue globally, meanwhile, the apple app store has just 2.2 Million apps but generated revenue of whopping $46.6 Billion. In short, the Apple app store provides companies going for iOS mobile app development the advantage of a less competitive market but high revenue generation.

Top iPhone App Development Trends 2020
If you want to leverage the benefits offered by the Apple app store, you have to stay updated with the latest technological trends to stay ahead in this race. Here are a few app trends that our iOS app developers feel will drive iOS apps in 2020:

Contents of the blog:
Internet of Things Focussed
iPhone App Development
IoT is an app trend that makes connecting various devices and transferring information an easy feat. According to McKinsey University, IoT will contribute anywhere between $3.9 to $11.1 trillion to the global economy by 2025.
The main areas of application of the IoT are supply chain, freight and asset management, health industry, retails, agriculture and farming, smart homes, and much more.
IoT has a huge role to play in our healthcare systems. Here's a detailed read on that.
The global Internet of Things market is expected to reach $194 billion in 2020. Out of which $143 billion will come from software, like mobile apps. So we definitely expect more iOS app development companies working in the IoT space.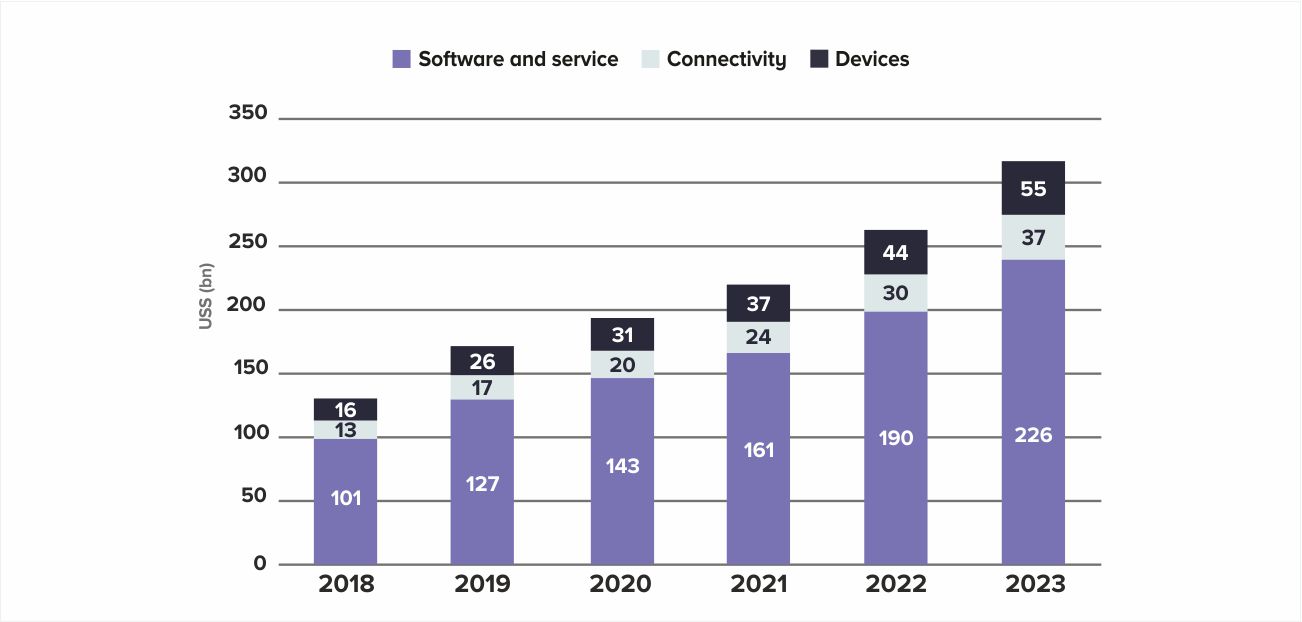 Fret Zealot – Most easiest way to master Guitar using LEDs and Smart Technology.
Our iOS app developers built this state-of-art LED fretboard and mobile app that helps you learn how to play guitar effortlessly.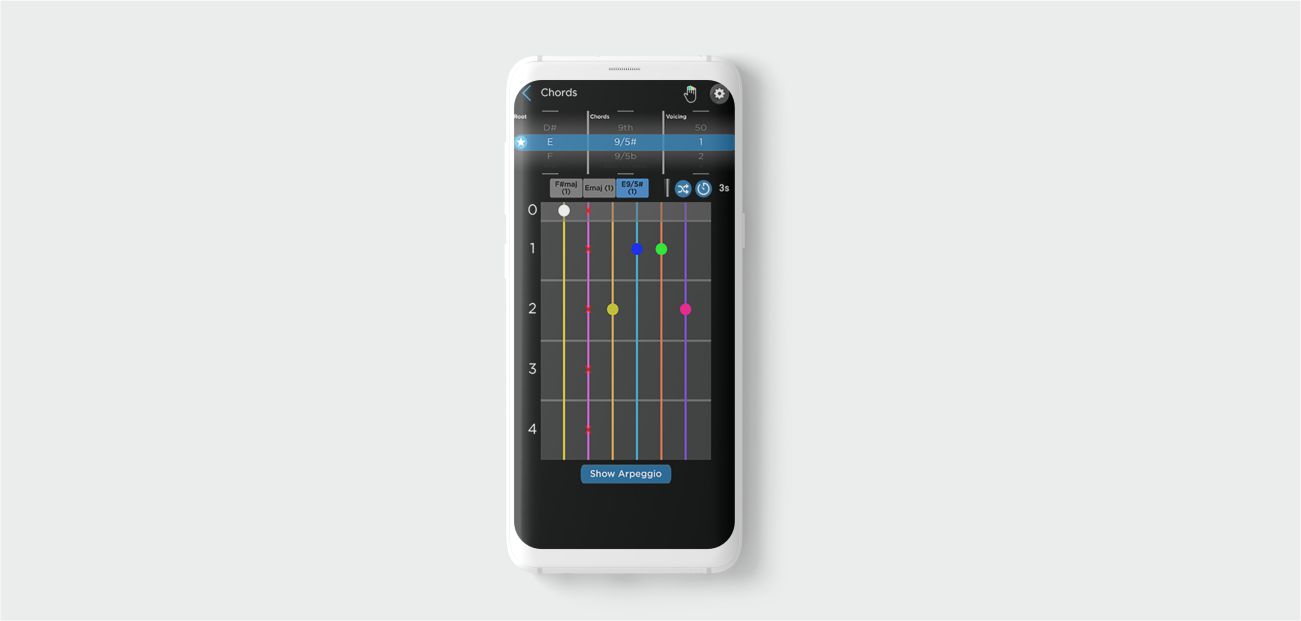 Chatbots and Virtual Assistants
Gartner predicts​ that 85% of enterprises will manage relationships with customers without human interactions, 89% of consumers prefer to engage with businesses through text, and 64% of those consumers leave with a positive impression.
All of this is possible, thanks to Chatbots and Virtual Assistants.
Every industry, be it government organizations, e-commerce applications, healthcare institutions, or restaurants, is resorting to this app trend for quick and efficient 24×7 customer service. 
Here's how chatbots are helping businesses cope with Covid-19.
IvyChat – We worked as a technology partner and did iOS mobile app development for them. We integrated their platform with a simple chatbot to help students and advisors connect hasslefree.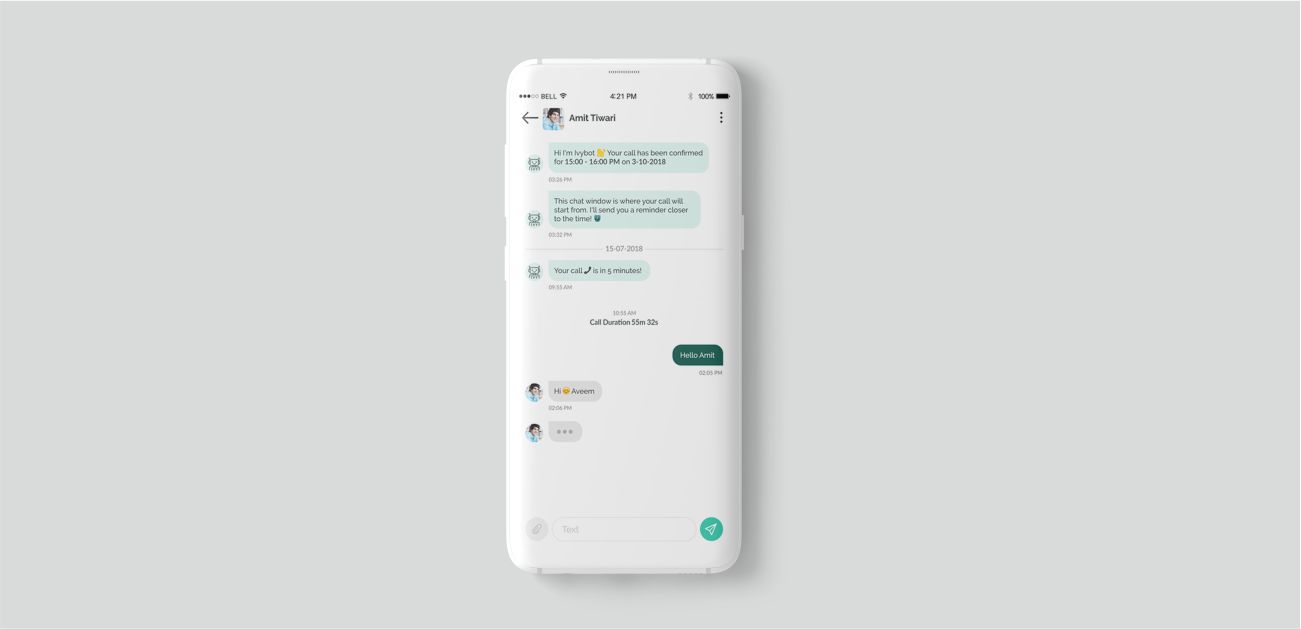 Similarly, for a restaurant client, our iOS app developers built an intelligent chatbot. Here, for eg. if a customer orders steak via the bot. The bot will assess the order and offer suggestions on what the customer can pair the steak with.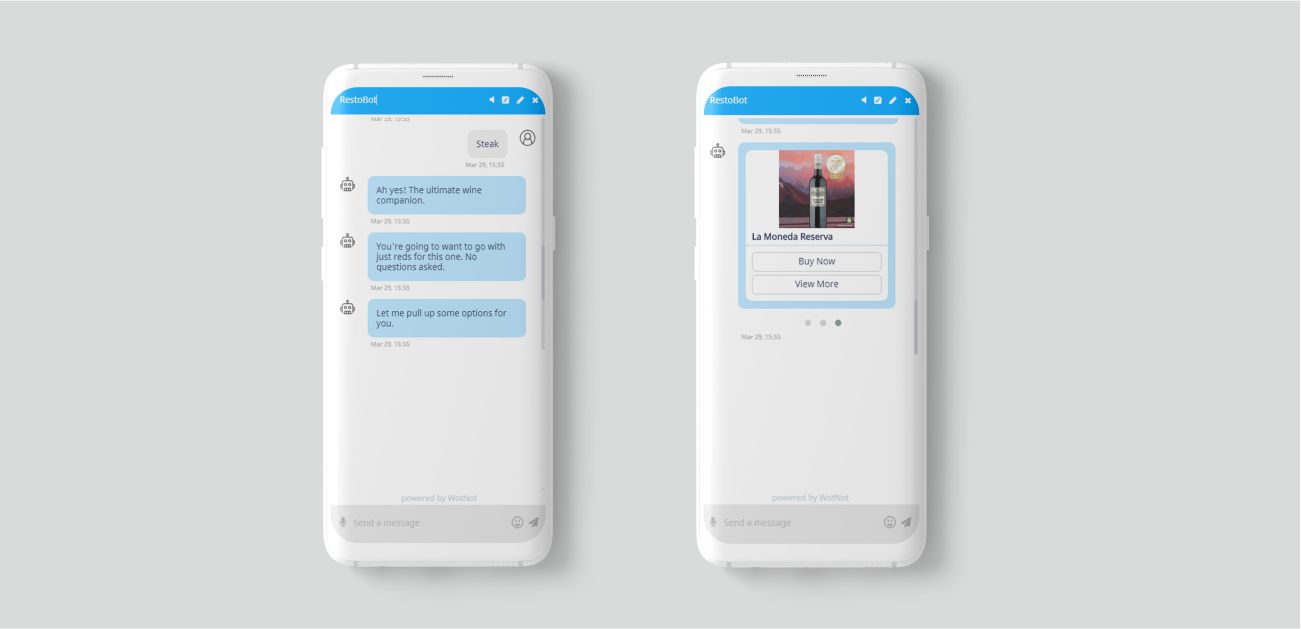 AR/VR – The
App Trend
To Add
Have you played Pokemon Go and Dino Trek? Used Snapchat or Instagram? All of them are based on Augmented and Virtual Reality.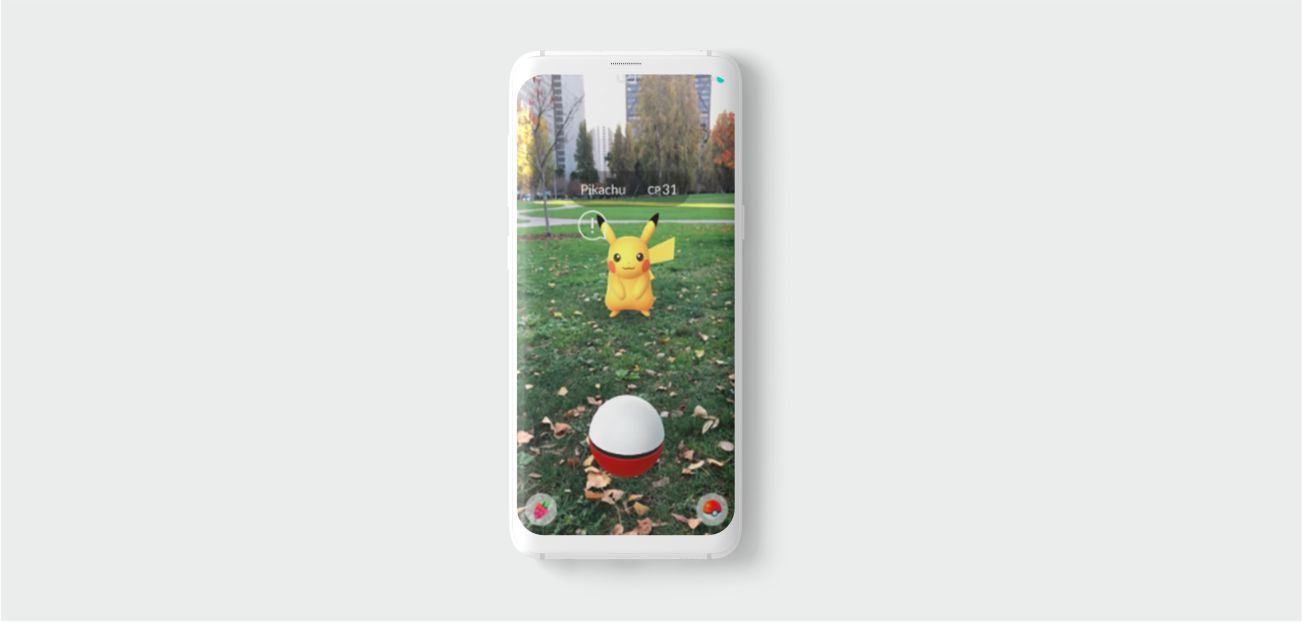 AR and VR is an iOS mobile app development trend that will continue to grow for the next few years. It's found a place in various industries like real estate, gaming, interior design, the travel industry, and so on.
Ikea, Zara, Sherwin Williams, L'Oreal Paris, etc are some of the companies that have implemented AR. So if you want to stay ahead of your competitors, hire a skilled iOS mobile application development team or a leading iOS app development company with expertise in ARkit 3, Reality Composer, and RealityKit Framework.
How Systango Can Help You?
We provide technical consultancy to startups, enterprises, hedge funds, and banks on how to leverage the power of technology

We offer end-to-end development team for web and mobile development

You can hire on-demand tech resources for your development needs
Reach Us
Home.com.au – Our iOS mobile app development team helped this real-estate powerhouse to leverage AR for their home listings to enable a better experience for customers.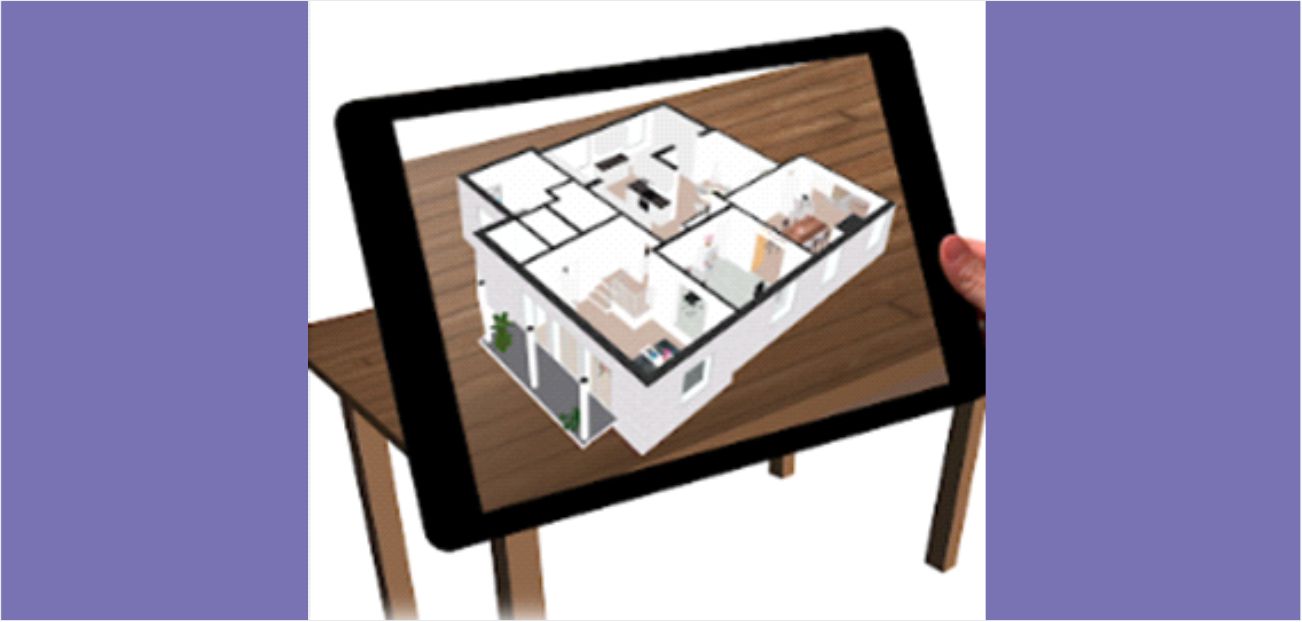 Artificial Intelligence
Use cases of Artificial Intelligence and Machine Learning are never-ending, especially in iOS mobile applications and for iPhone app development.
Image recognition

Face detection

Text and image classification

Sentiment recognition and classification

Speech recognition

Predictive maintenance
Apple released Core ML 3, the latest version of the iOS machine learning framework. This framework helps iOS app developers embed AI technology into their iOS mobile apps easily.
Be it recommendations on Amazon or the smart compose by Google, or Alexa and Siri, it's all AI.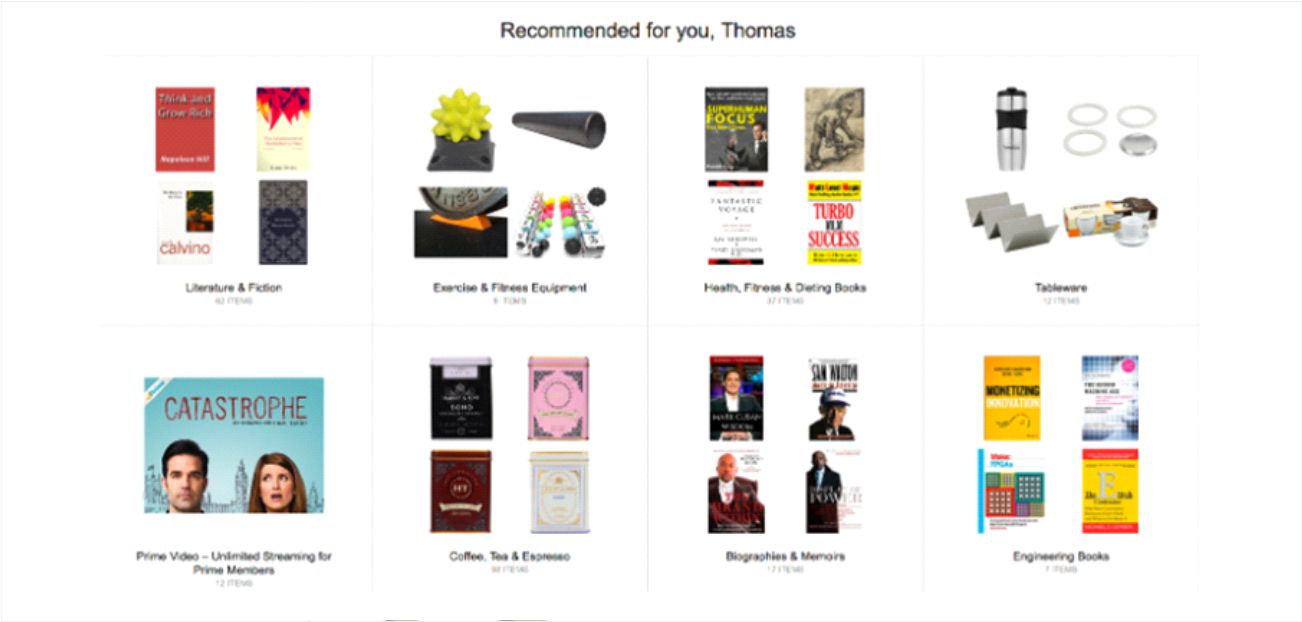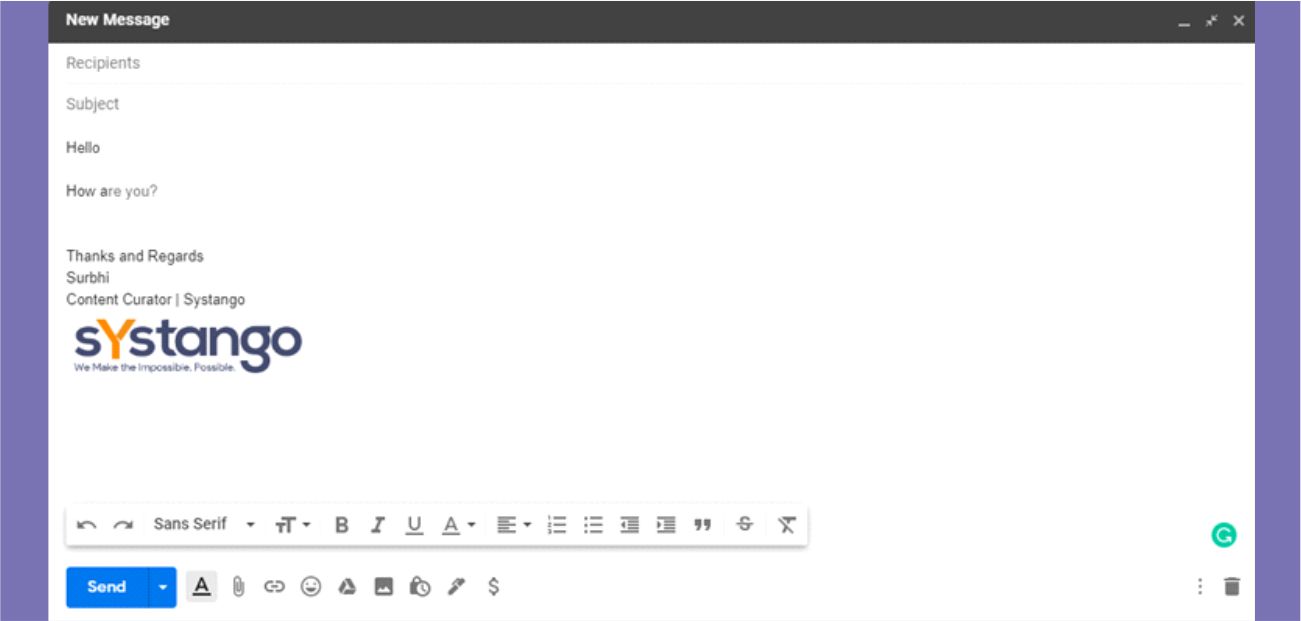 Smilepass – As one of the top iPhone app development companies, our iOS app developers, built a SaaS platform for them to manage the identification and authentication of users via facial recognition.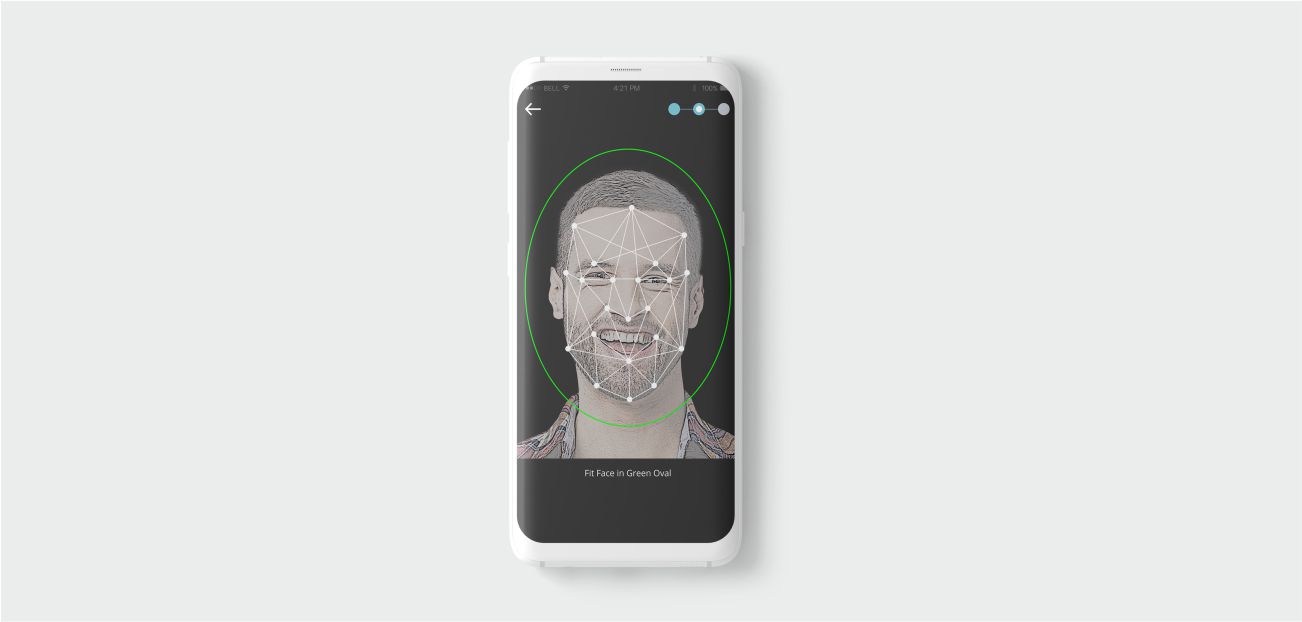 Wearable Technology
The wearables industry is exploding and expected to reach a jaw-dropping 62 billion dollars by the end of 2021.
Fitness trackers, smartwatches are now the norm. Looking at the future of iPhone app development in wearables, Apple made a big announcement at WWDC 2019 about wearables and app integration. The new watchOS 6 has brought the Apple App Store to Apple Watch. A lot of apps like Telegram and Slack have versions for apple watch.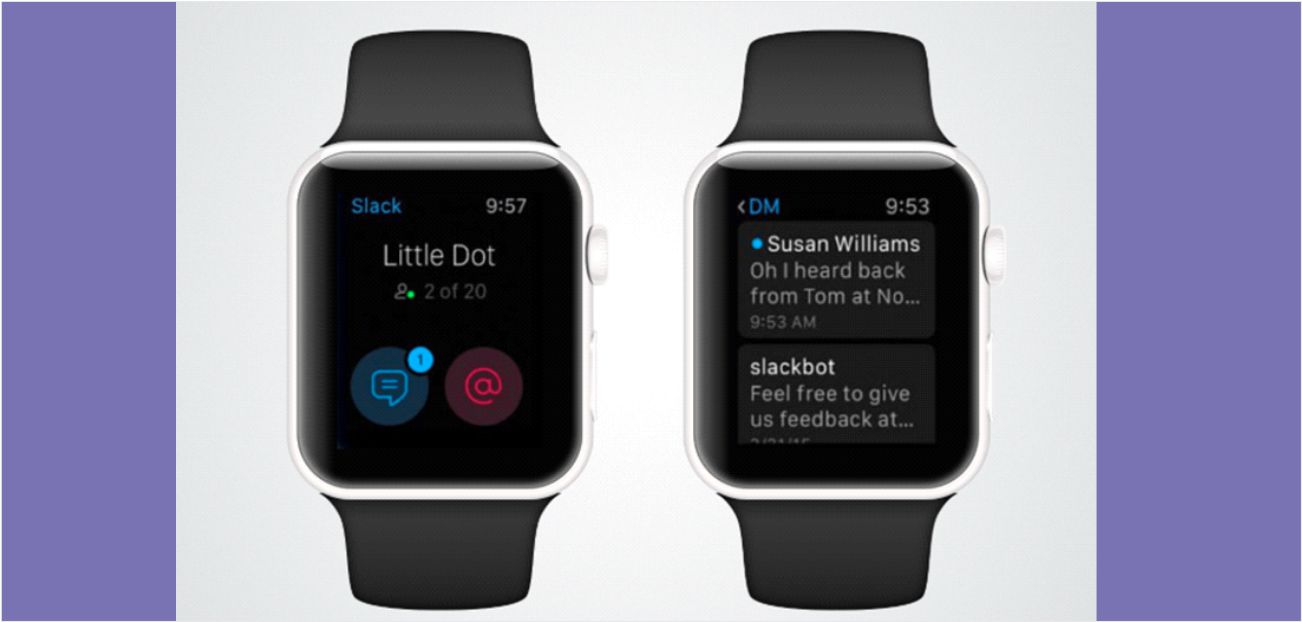 Feebris – winner of the UKBAA's Best Investment in Disruptive Technology Award. We are helping them build AI tools that enable access to early diagnosis for patients via data collected from wearables and digital medical equipment.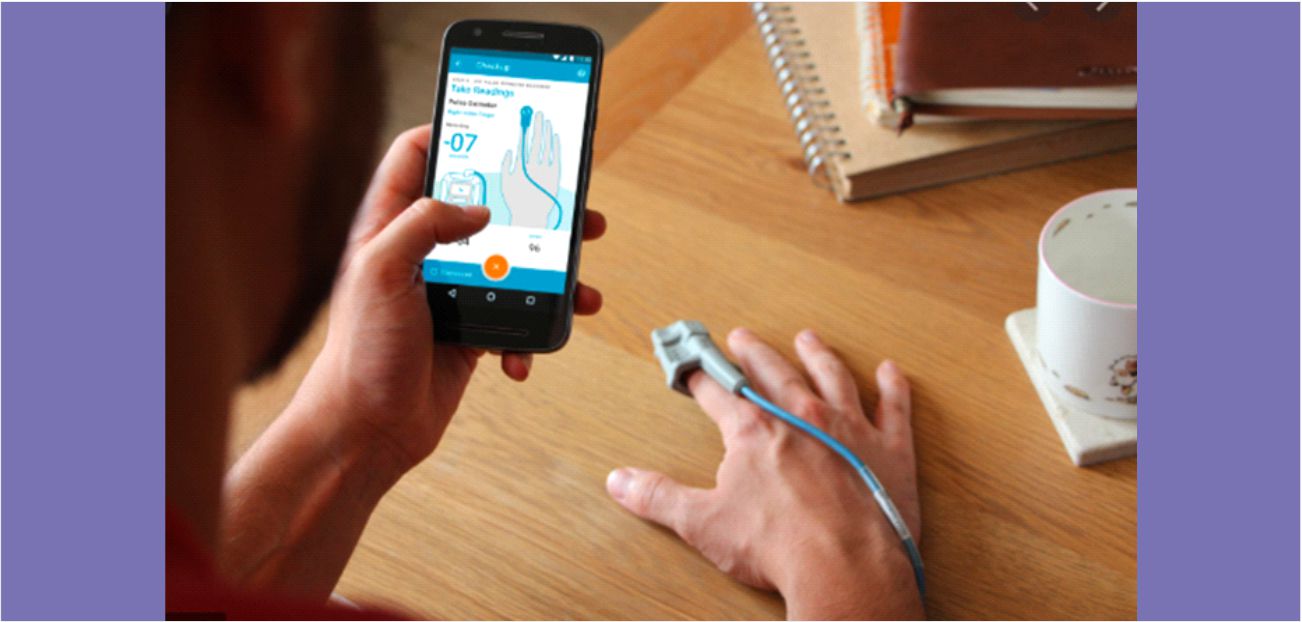 Mobile Wallets
Mobile wallets like Apple Pay, Google Pay, and Samsung Pay are trending.
Reports suggest there was $6.1 billion worth of transactions from mobile wallets in 2019. This is expected to reach $13.98 billion by 2022.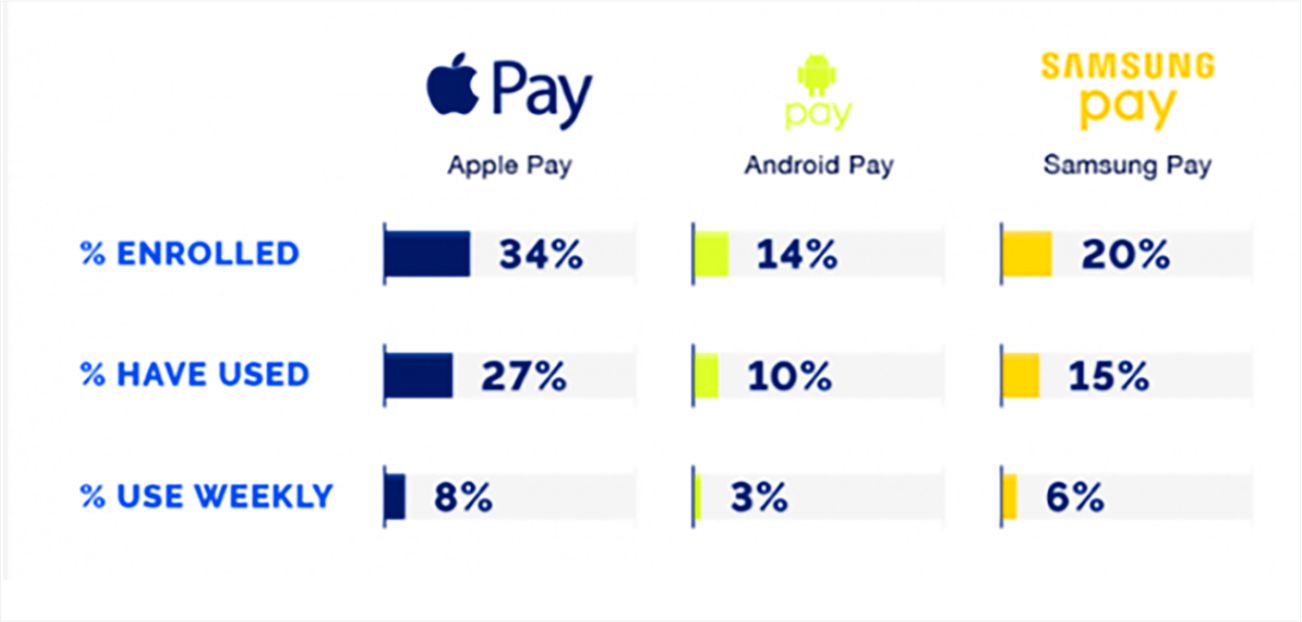 Mobile wallets are an important integration in iOS mobile app development. If there's an e-commerce feature in your app, you SHOULD integrate your iOS mobile app with apple pay.
You can also easily pay with your smartwatches using Google Pay or Apple Pay: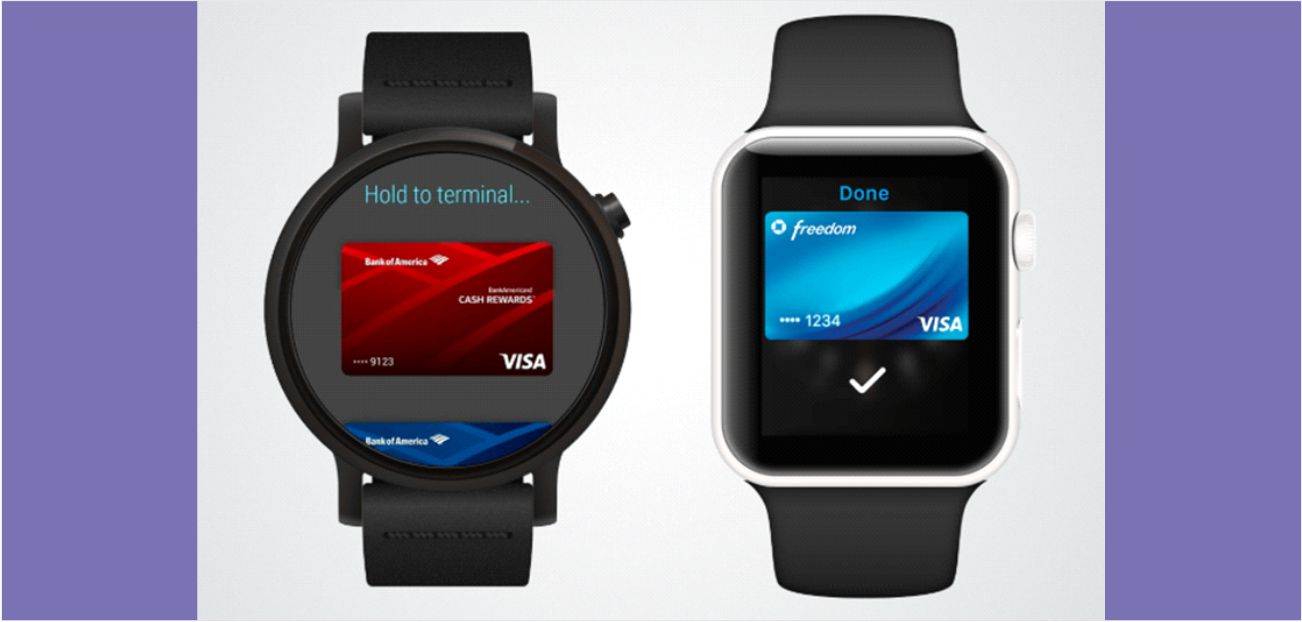 Predictive Analytics in iOS App Development
Machine learning, AI, data mining, and modeling, predictive analytics are used for understanding user behavior based on their previous actions and predicting or forecasting their next steps.
Netflix – The platform offers movie and TV show recommendations for you based on what you have previously watched.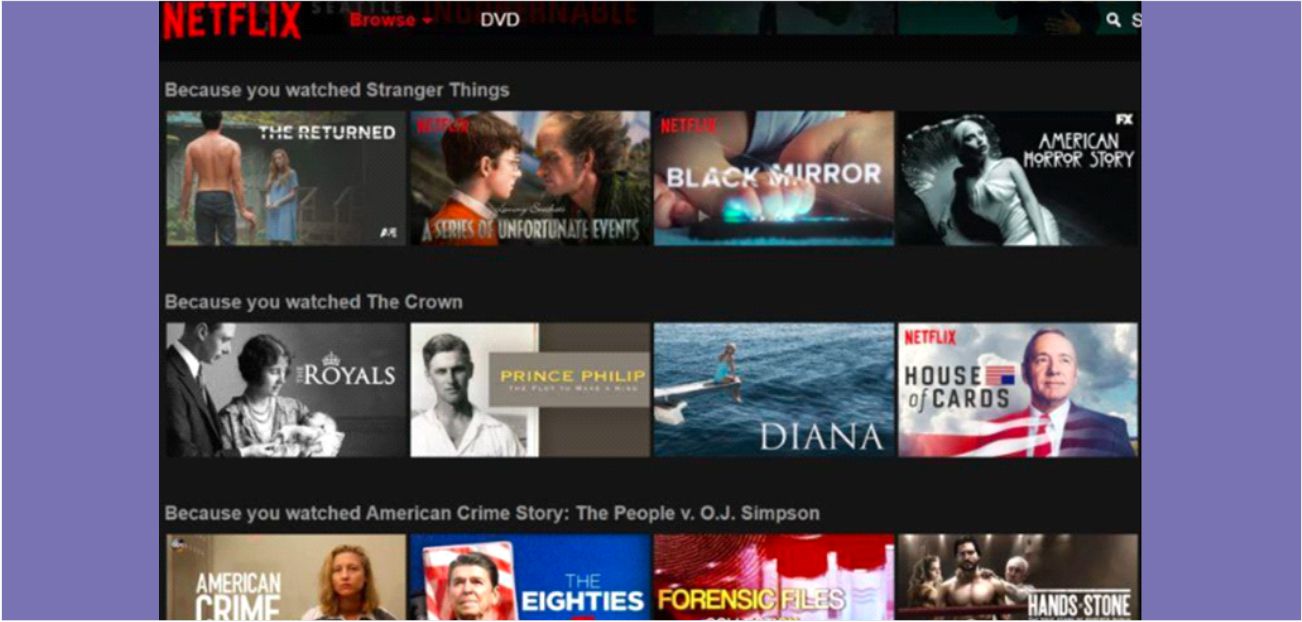 Mobile Security
Security is of the topmost importance especially if your app has e-commerce functionality or stores user data in any way.
Apple provides its iOS app developers an option to integrate AppTransportSecurity (ATS) into their applications to offer a higher security level and allows for enhanced privacy and data integrity between iOS applications and web services.
PWAs for your iOS App Needs
Progressive Web Apps are no longer limited to Android devices. In March 2018, Apple added support for technologies that make it possible for PWAs to be accessed by iPhone and iPad versions 11.3 onwards.
Many companies like AliExpress, Flipkart, Instagram have benefited from building PWAs. Here's a quick read on what is PWA, why you need one, and how to build one.
AliExpress saw some really impressive results after adopting PWAs. 
conversion rate of new users increased by 104%

pages visited per session increased by 2 times

time spent per session increased by 74%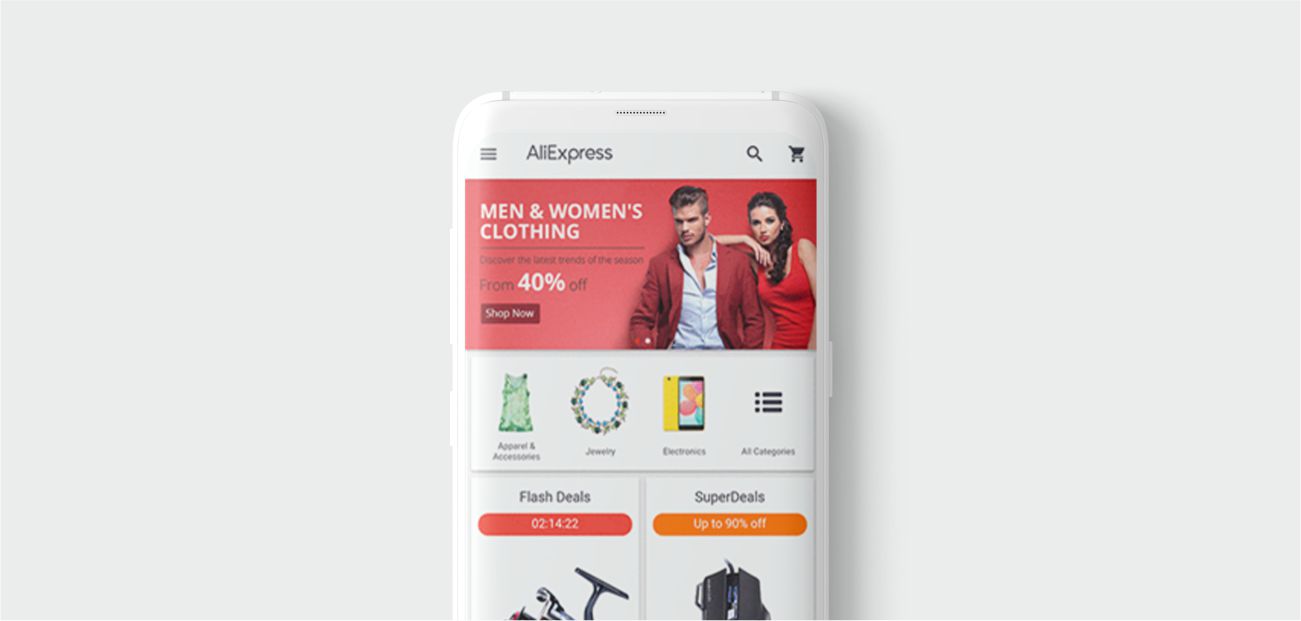 Color Trouble
– Our in-house PWA, a strategic color matching game. Try it out and tell us how you like it.
Systango for Your
iOS Mobile App Development
We know for a fact that fewer apps on Apple Play Store generate higher revenue. So if you want to build or update your iOS app in 2020, you must look at integrating these latest iOS app trends and understand which ones you can leverage for your business. 
At Systango we have helped hundreds of clients benefit from these. We are pros at Native iOS mobile app development, as well as, cross-platform and hybrid mobile app development. Whatever your need, we have a team to help you!