POC vs MVP vs Prototype – Convert Your Idea To A Successful Digital Solution
Last Updated on: July 5, 2022
Having an app idea is the first step in the long process of actually building and releasing a digital product or application in the market. The process of converting your idea into an application can be very confusing especially if you are a startup or new in the tech world. " Do I need POC development? What is prototype development? Should I go for an MVP app development? What's POC vs MVP vs Prototype development?"  are some of the common questions we help our clients with.
In this blog, we will help you understand the different methodologies in a product development plan and how implementing them can significantly improve your chances of investor buy-in and funding, reducing overall development costs, and building customer loyalty right from the early stages of your mobile application.
What is a Proof of Concept, POC?
The POC development method tells us to test if an idea is doable from the technical side – basically: is it possible to make it work exactly how we want, with the current technology and coding options available to us?
POC development is used to verify your idea and the concept's feasibility for practicality. The aim here is to answer the question: Can this be built?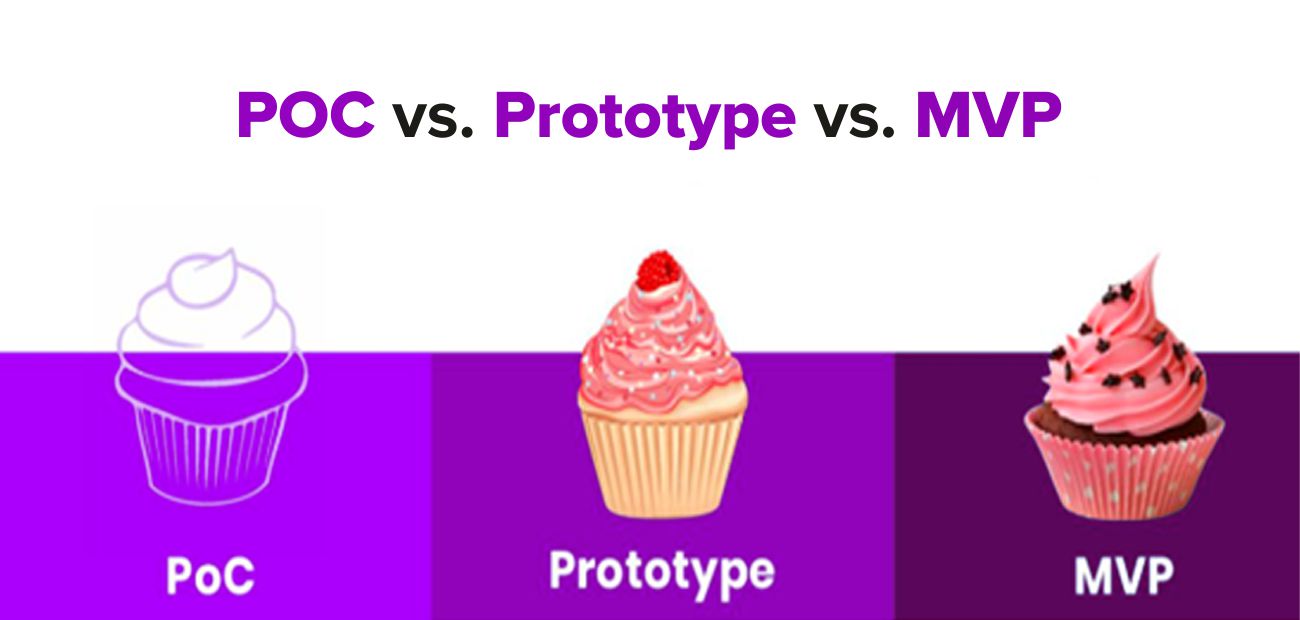 What is a Prototype?
Prototype development is nothing but the visualisation of the product. Its aim is to define the core user flows and help identify any usability flaws with a focus on user experience. It could be via pen and paper, or a full-interactive product, depending on what you want to test.
Basically, prototype development is about building an interactive model of your product without writing a single line of code. There are many tools like InVision and Marvel to create a 'smoke and mirror' version of your product. 
What is an MVP, Minimum Viable Product?
A Minimum Viable Product (MVP app development) is technically your first live version of the product. It consists of only the core value proposition wrapped in the essential features. It's made to be launched as soon as possible to generate valuable user feedback and revenue. Here is a detailed blog on how to build an MVP and why you should build one. 
WHY SYSTANGO?
With Systango, check the feasibility of your idea, visualise it and build an MVP to gauge user response, generate loyalty and understand revenue opportunities.
Make informed decisions and choose the right way ahead. Get in touch for free consultation!
Reach Us
POC vs MVP vs Prototype
– How Systango Took a Product from POC to prototype to MVP?
It's really not a question of POC vs MVP vs Prototype, at Systango, we believe in POC AND Prototype AND MVP. We have taken many of our clients through the entire product development plan and have noticed that this journey from POC to Prototype to creating an MVP has many benefits.

Each of these strategies has its own purpose and objective. Now, let's look at the entire journey from a POC development to a full-fleshed product for our client – strata alert.
Strata alert is a web-based, SaaS strata and property management software company based out of Sydney. When they came to us, there were no similar applications being used by property managers, so they needed to understand if it was technically viable to build what they wanted and if people would actually use it, so we needed to start from POC development.
POC Development– We did a 4-week discovery workshop as part of POC development with them to understand what they wanted to build. They were looking for a centralised communication platform for tenants, strata managers, executive committee, and property owners of a building or community. This would enable communication regarding maintenance issues, rent payments, notifications to individuals, groups, or all tenants. 
We spent the 1st 2 weeks understanding the viability of all the major features and then the next two getting in touch with users and collecting feedback on the idea. After getting positive feedback, our POC development was a success.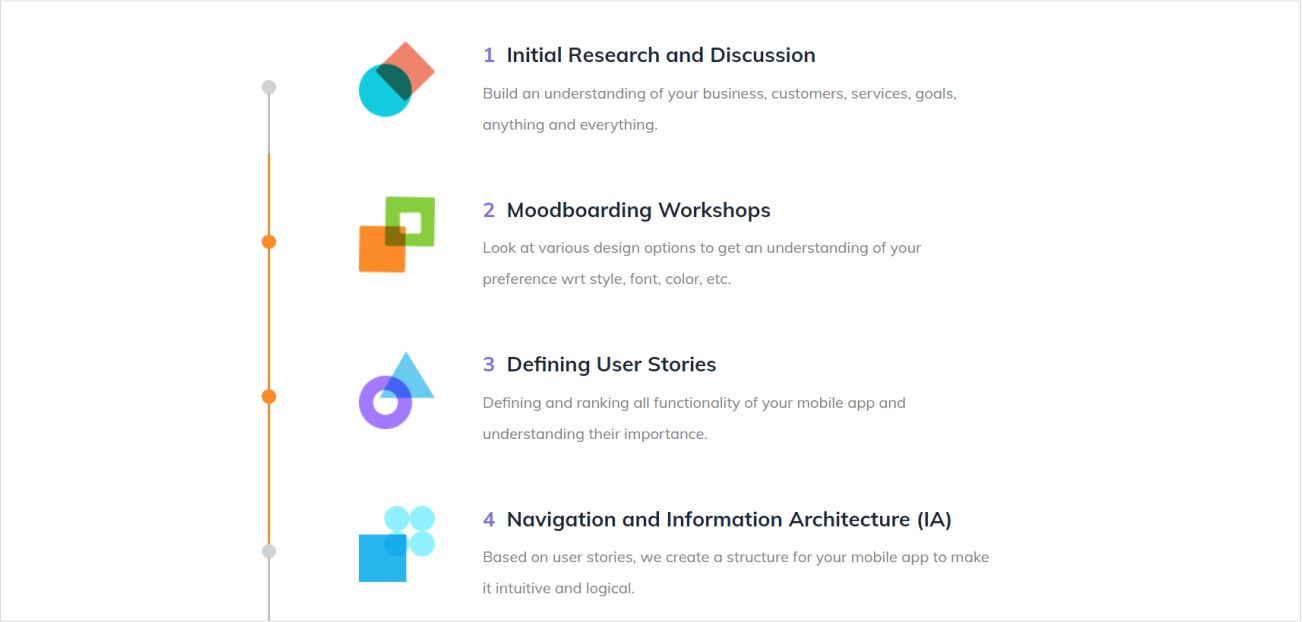 Takeaways From the
POC Development
Demonstrates feasibility and confirms the potential of your idea

Performs a practical implementation test of core features

Less cost and time for feature validation

Checks feasibility of innovative ideas right in the initial stage

Provides a "Can I go ahead?" answer in just – 'yes' or 'no'
So, our client's idea was validated by analysis of the core features, research about similar products, and feedback from future users.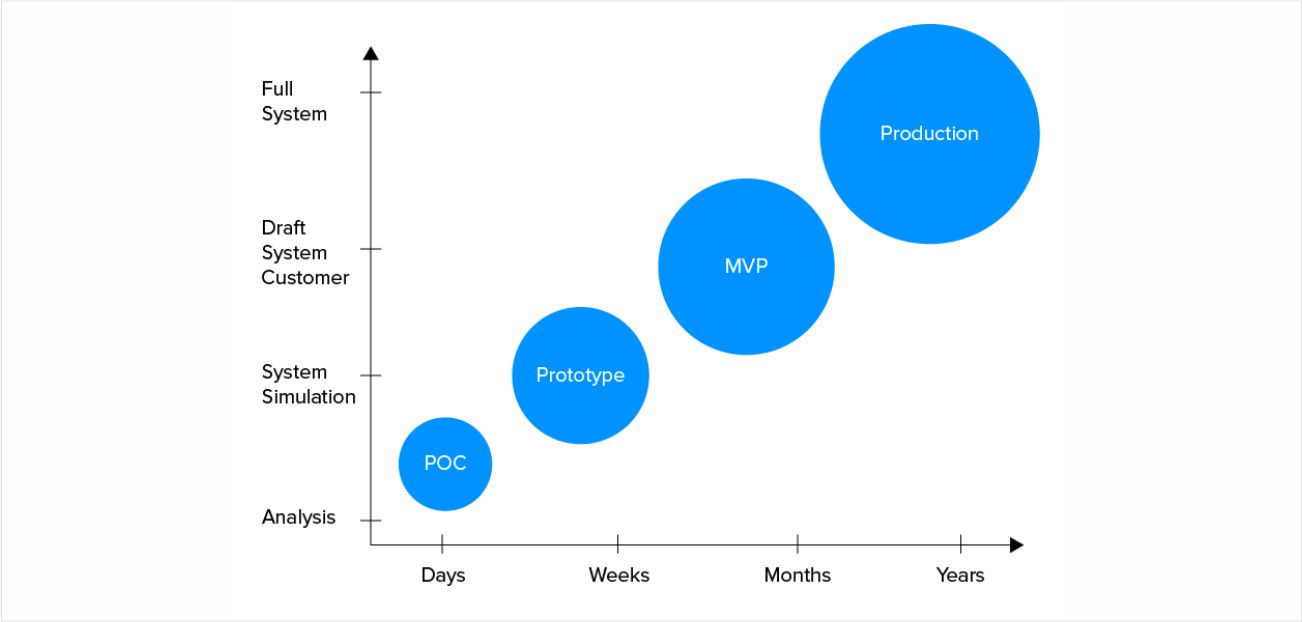 Prototype – Once we had a proof of concept, we proceeded with prototype development for them. It's important to determine the project workflow, usability, and features. At Systango, we start with a pen and paper prototype development, followed by a clickable prototype development in InVision or Marvel and then an interactive visual prototype development in HTML/CSS, without any backend.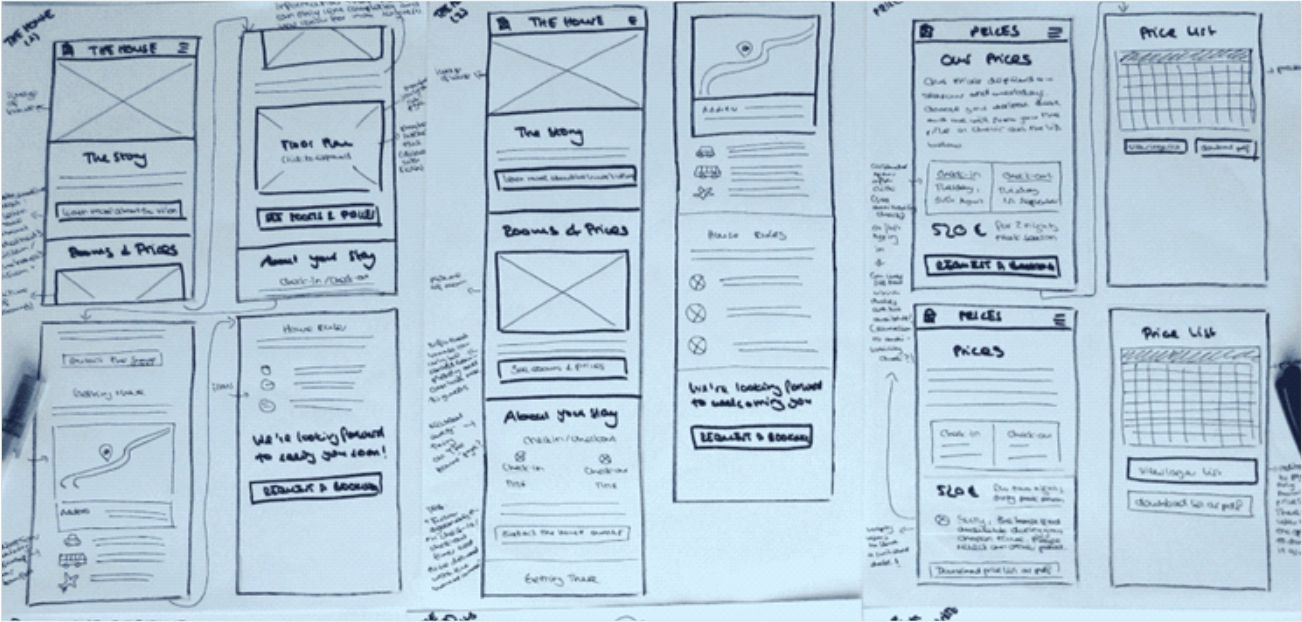 With a clickable prototype, it becomes easy to interact with the product's functionality and gives a better understanding of how users interact with the product, and if they find it intuitive. We did a prototype development for the core features of the Strata Alert app:
Tenant – Make a maintenance request

Strata Manager – Check open issues, and send out notifications
In this stage, we tried to gather feedback on:
Are people able to understand the different actions on each page?

Are people using the product as we wanted them to?

Do users find value in the product?
Takeaways from the
Prototype Development
Early feedback on the product design

Find mistakes in the design phase

Increased user interaction because of the design elements

Less expensive and fast to get rid of errors and mistakes

Represents complex ideas into an understandable product

Validation of application flow by business users
Once we had a positive response to our prototype development, we went on for an MVP app development.
MVP – There are two possibilities after the product design and prototype development stage, either you need to make further UI/UX improvements or you can go ahead with MVP app development.
After the prototype development for the core functionalities, all that was left was writing the code and releasing it to the market for continuous feedback and iterations.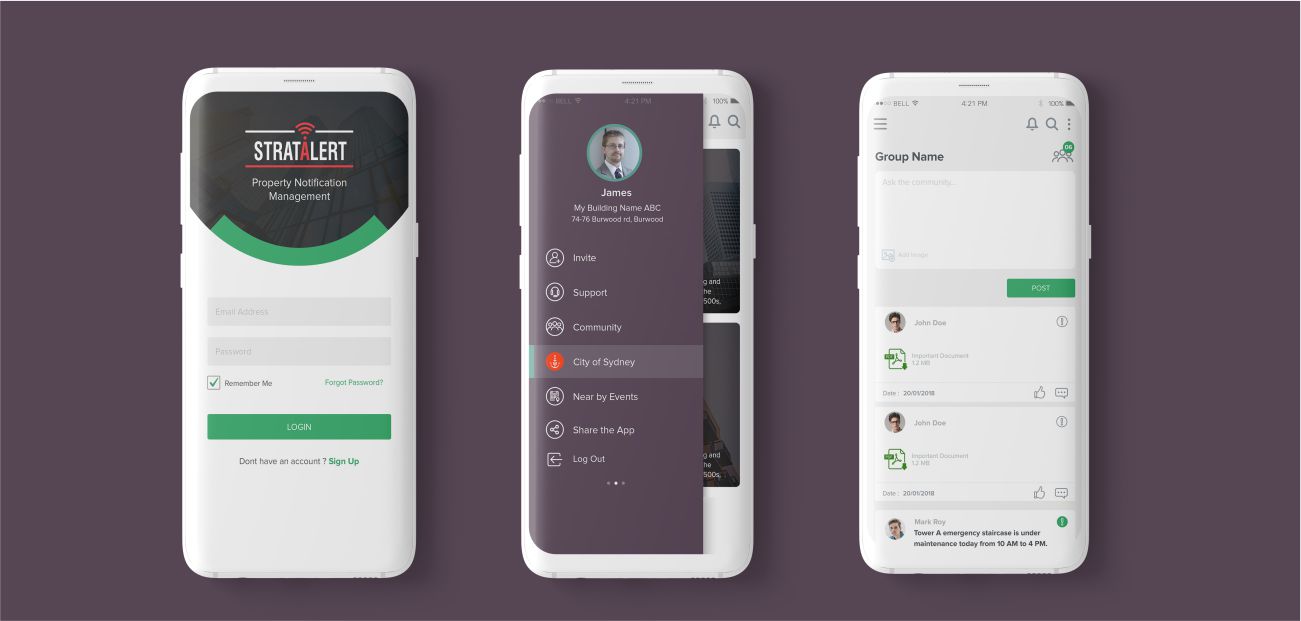 Takeaways from MVP
Offers only essential features to keep users satisfied

Creates value for users with continuous feedbacks

A minimal form of your product

Gives valuable insights on how to go-ahead

Prevents wastage of time, money and efforts
After the MVP app development, there was no looking back, Strata went on to win a grant by the New South Wales Government under the MVP Scheme to build a full-fleshed product.
Why Systango?
Have the ability to make a "yes" or "no" decision and move forward accordingly with our team of expert researchers, designers, developers, product managers and QA specialists.
Build digital solutions for your idea today!
Reach Us
In our experience, it isn't about POC vs MVP vs Prototype, they are all part of the same journey with many benefits:
1. Test the concept. 
We were able to test the idea and how the target market responded to it much before we did any kind of development. The whole reason for going from POC to prototype to MVP app development is to test the viability and support for your idea. Each of these stages helps in bettering your value proposition.
2. Speedy development. 
Using this approach, you are using only the core functionalities. It will definitely be quicker to build and release as compared to a full-fledged application.
3. Find loyal users. 
A lot of your users have heard or interacted with your product from the POC development stage. This helps generate excitement and brand awareness.
4. Get quick feedback. 
Have feedback as their engine. In every stage, from POC vs MVP vs Prototype, you are continuously getting feedback and integrating it with your product for the best market fit.
5. Low investment risk. 
At every stage in this product development, you are testing your idea. You prove your concept, test your prototype development, and then get continuous feedback on your MVP app development. All of this allows for better decision making in terms of investment in the idea.
POC vs MVP vs Prototype
Here's are the basic differences between the three stages: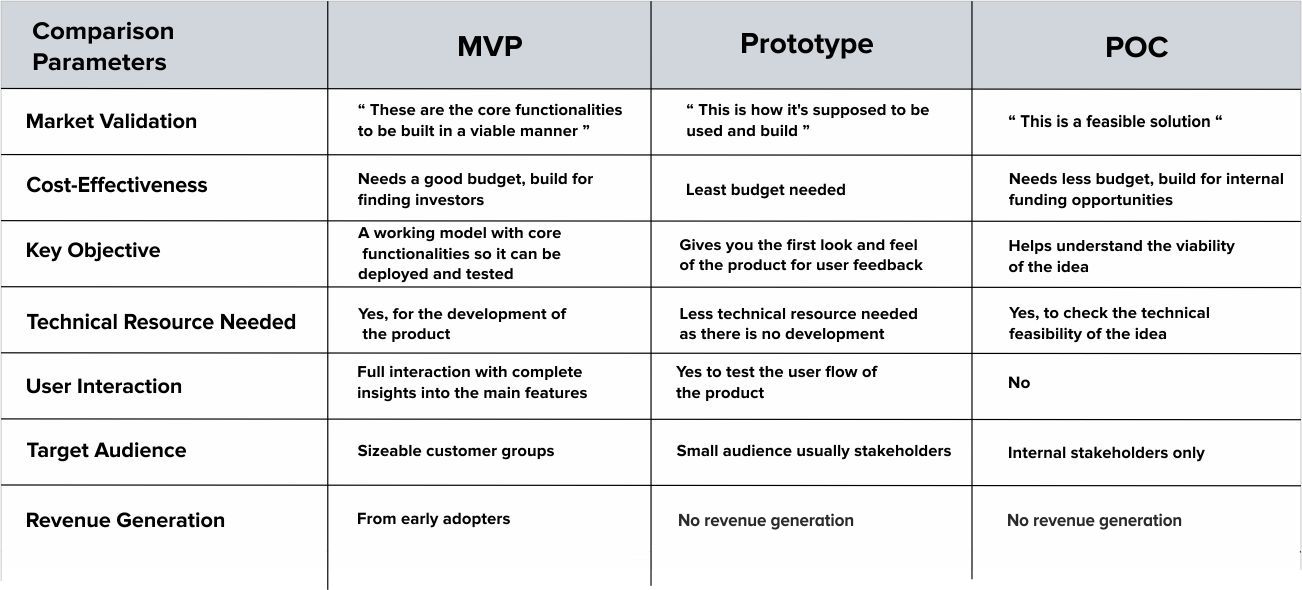 Conclusion
Whenever you build a product from scratch, it's important to go from POC to Prototype to MVP in order to launch a successful product. Everyone from Facebook, Twitter, Amazon went through this product development process. Choosing the right approach and technology partner are at the core of building next-generation digital products.
At Systango, we have a full-cycle team of researchers, developers, UI/UX designers, project managers, and QA specialists to help convert your Idea into an App.