How PPC Marketing Can Help You Save Your Business At A Current Time?
Last Updated on: April 27, 2023
According to Forbes, if small businesses are looking to generate more leads, then it would be a huge mistake to start it off with SEO. In order to generate long-term brand awareness and a good number of leads, Forbes recommends starting with an aggressive paid ad campaign so that you can make your brand generate long term results.
But, the question is, are PPC ad campaigns the right choice in the current time of economic downturn? The answer is – Despite the pullback, the economy is not stopping and your customers will continue to need products and services. The PPC advertising model is the perfect choice at a time like this. We, Systango, PPC agency, London limit your spending to the amount you specify and there are high chances of returns through audience targeting.
In this blog, we will be telling you how paid ad campaigns can help you save your business and offer simple steps to stay on track.
Here, we will be discussing:
What is Pay Per Click Marketing?
As the name suggests, Pay-Per-Click (PPC) is an advertising model that lets marketers place ads on advertising platforms and pay the host of that platform every time the ad is clicked. The most common PPC Advertising search engines are Google and Bing, and the most common PPC Advertising social media platforms are Facebook, LinkedIn, Twitter and Pinterest.
The goal of a PPC ad is to lead the person viewing it to click through the advertiser's website or app and complete the desired action such as purchasing a product or filling the lead form. We, at Systango, PPC agency, London, make sure that your PPC ad campaign is optimized well, the fee is trivial and the visit is much more than what you pay for it.
How PPC Advertising can Help Boosting Sales?
If your potential customers are not able to find you online, then it is like you don't exist. In today's hyper-competitive, having just a website for your company is not enough, because search engines like Google, Bing and Yahoo often give top positions to companies that use paid advertising with them.
How Systango Can Help You?
 We provide technical consultancy to startups, enterprises, hedge funds, and banks on how to leverage the power of technology

We offer an end-to-end development team for web and mobile development

You can hire on-demand tech resources for your development need
Reach Us
Here are some stats that suggest why acquiring top positions in Google Search results is crucial:
Hence, targeting the audience with paid advertising is a crucial component of Local Marketing Strategy. In fact, your business' position on Search Engine Result Pages plays a major role in earning customer's trust. Systango, PPC company, London provides you with great control over your campaign performance because of data being collected. PPC experts deliver your ad to a specific audience and make sure it successfully reaches them. Most importantly, you can easily determine who clicked through the ads to make a purchase using advanced analytics and tracking tools.
All in all, PPC services enable you to:
Spend wisely and spend on what is working best.
Save more on advertising costs by using the right keywords and highly-targeted landing pages.
Collect data that bring you measurable results.
Improve sales as you reach customers who are more likely to convert.
Every company faces uncertainty and tightens up on expenses during tough times like current, however, when you work with Systango, a full-service digital marketing agency, you get the assurance of the results with any media budget that suits your pocket.
Must Read: Reasons Why Your Brand Needs Digital Marketing to Navigate through COVID-19
5 Reasons You Need PPC Marketing in Current Time
A slowing economy causes every business whether small or big to meticulously assess their spending priorities. But there is a high need for brand visibility, especially in the current digital age. A notable Harvard Business Review study shows that in history, a strategy of refocused spending during recession benefits businesses post the downturn, and enabled 9 percent of the companies to emerge stronger. Taking this into consideration, pay per click advertising is a cost-effective way to promote business while sticking to your marketing budget.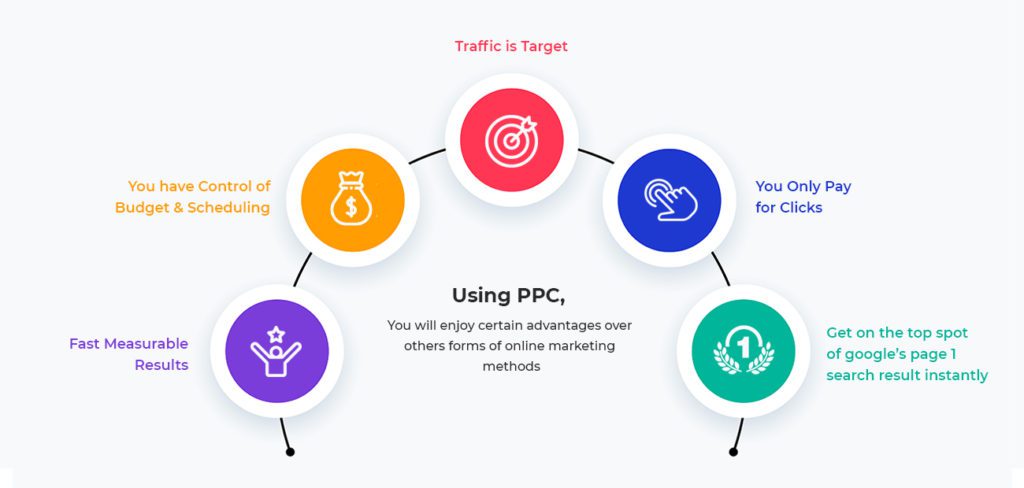 Here are the top 5 Reasons why you need PPC marketing in current time:
Provide Results Quickly:
It takes quite a long time to get ranked in the top of SERPs through organic methods like SEO, however, you can make your ads appear in the top Google results with PPC campaigns. Thus, PPC ads let you acquire the first position in no time, you can get the ads approved within 24 to 48 hours, which means if done correctly, you can generate results with PPC campaigns from day one.
We, at Systango, PPC company, London, have experienced PPC professionals in our team who make sure that you get maximum leads with cost-per-click that is just right. Hiring us for PPC management will deliver you excellent results through search and display Google Ads campaigns.
People are Online:
The year 2020 has almost ended, however, the COVID-19 situation is still not under control. In order to prevent the risk to their health, people are avoiding visiting malls and going for grocery shopping, rather they are looking for service providers that offer safe delivery services at the doorstep. Thus, this is the best time to reach to your customers and make them aware of your brand and services. You can achieve this through Google Ads as well as paid campaigns on Facebook and Instagram.
Moreover, since restaurants and theatres are still not operating with their full strength and some countries have imposed lock-downs, people are left with no options other than tapping their phones and binge-watching on their laptops. PPC management again offers a benefit to many new businesses and rising businesses to make the audience aware of their products and services.
Cost per click is down:
The current economic slowdown creates a buyer's market for advertisers. Cost per clicks (CPCs) are down and at one point decreased by six percent across all verticals. With CPC bidding becoming more affordable, this is a great opportunity to save on your ad budget and get higher returns.
We, at Systango, a full-service digital marketing agency, make sure your ads are running with a low cost per click and bringing you quality leads that convert. Even if you have a limited budget or want to run paid campaigns for a specific product or services, we can help you with that.
Big players are less visible:
Cost-cutting across various industries has made various big players in the market to reduce their budgets, which means they might be less visible. This is a great time for small and medium scale businesses to build brand awareness and boost their revenues. You can make sure to get the desired results by hiring experts for PPC management of your services.
Apart from this, creating brand awareness campaigns on social media is also an excellent way to reach out to your audience and educate them about your offerings. Since the usage of social media channels has increased by many folds in the current time, paid campaigns can boost your website visitors and can even make customers step into your local store.
Get Ahead of the Holiday Rush:
We have stepped in the last month of the year and the time during which consumer spending is always at the peak has come. It is the time when you should get started with a PPC advertising strategy to beat the holiday rush and zoom past your competitors in the heat of online shopping.
Craft a Winning PPC Strategy with Systango
As a PPC company, London with over a decade of experience, we know how to get you quality traffic through continuous audience analysis and optimization. We're a full-service digital marketing agency and we specialize in keyword research to bridge potential customers exact search queries and your brand offerings. We continuously explore new ad formats and landing page layouts that resonate with the target audience.
How Systango Can Help You?
 We provide technical consultancy to startups, enterprises, hedge funds, and banks on how to leverage the power of technology

We offer an end-to-end development team for web and mobile development

You can hire on-demand tech resources for your development need
Reach Us
When you hire Systango, you need not worry about optimizing the ad campaigns and setting realistic PPC goals. Our PPC management strategies include conducting A/B testing to determine the version of your ad that performs better based on the segment of your target audience. Moreover, we also incorporate SEO and retargeting strategies to boost the online presence of your brand strategically.
Here is how we helped Reward Flight Finder in increasing conversion rates by 127%
Reward Flight Finder helps in making it hassle-free to find British Airways Rewards Flight by alerting you whenever there's a seat availability in the flight you want. We helped in making sure that they are at the top position through organic SEO as well as Google Ad campaigns.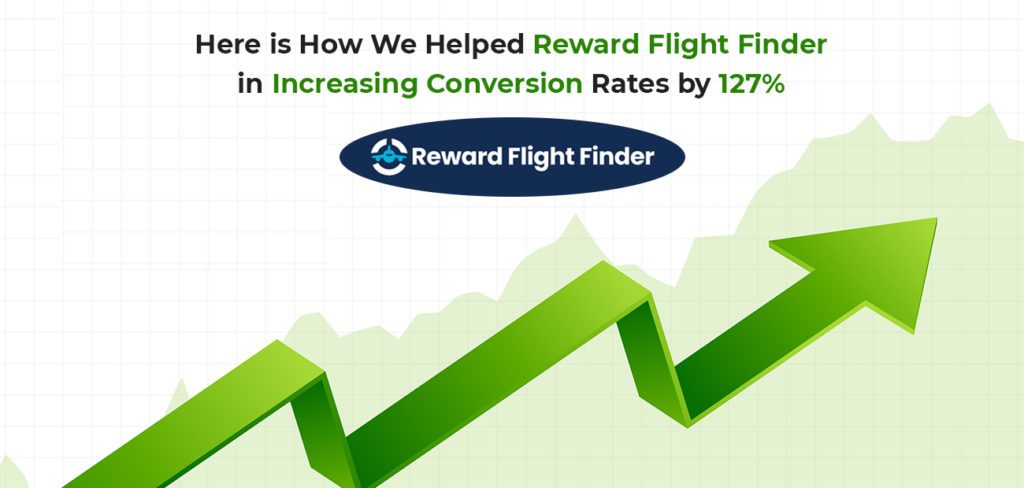 RFF needed a team that could help him validate his idea, define USP, build brand awareness, reach the target audience and get leads. He needed a full-service digital marketing agency that worked on SEO, SMO, PPC management and everything in between. With our tailored SEO strategies and high-optimized Google Ad campaign, we delivered a good number of leads to the client and increased their conversion rate by 127%.
Contact us today to begin generating revenue and grow our customer base with the help of trusted PPC agency, London.