Successfully Work Remotely With Your Development Team: How Systango Does It.
Remote teams are a win-win for everyone. Remote agencies get a chance to have "a more widened scope of work and portfolio." Similarly, for organisations or individuals, hiring offshore remote development teams "helps bring expertise and knowledge onboard in a cost-effective way". 
We have been working as an offshore remote development team for most of our clients for over 13 years now. In all this time, we have been trying to perfect our processes to make working with remote teams (as a development team) as convenient and effective as possible while guaranteeing a smooth productive collaboration for our clients.
We know remote development teams can have their own challenges but you can make it easy for yourself by considering these 3 things: Tools, Teams, and Expectations.
Use the Right Tools
Your team may be out of sight, but that does not mean they are not producing deliverables, following processes or meeting your expectations. To make working with remote teams easy, today, we have a host of tools, mechanisms, and processes to track development status, an individual's productivity without the need to constantly monitor their every movement.
So here are a few tools that will ensure everything is on track:
Every Tool For Your Need
Communication Tools – Remote development teams are all about great communication. Skype for internal team communication and slack for external client communication has proved to be a good balance for us.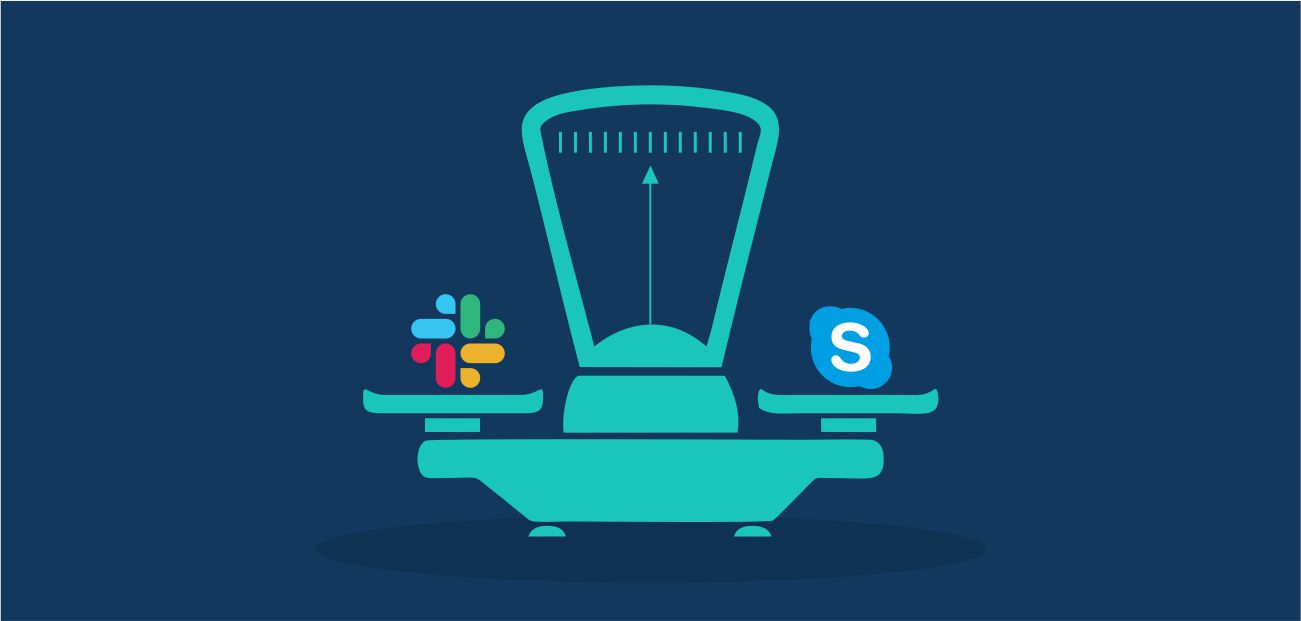 Slack – Helps in communication when working with remote teams in different locations. It is a fast chat room with options for creating different channels for projects. It can be easily integrated with a lot of other tools like Jira, Asana, DueFocus, etc.
Skype and similar messengers – Offers easy and quick communication between individual members and groups. A good option for sharing small files, small group video calls.
HipChat – web service for private online chat and instant messaging. Its features like cloud-based file storage, video calling, searchable message history, and integration with Jira optimise remote teamwork and collaboration.
Virtual Meeting Tools – Chatting is all right. But at Systango, we have come to appreciate having face-to-face or at least the feel of face-to-face meetings when working with remote teams. They can be really effective and help in building relationships, especially when you are an offshore development agency.
Zoom – With the whole world working out of home, zoom has become a convenient way to interact. It is simple and easy to use.
Google Meet – We conduct regular meetings, tech talks, company meetings with 200+ people over google hangout. It has proved to be a great solution for big teams to come together.
Microsoft Teams – This is also a huge communication and collaboration platform that allows you to video chat, file storage, application integration. 
Task Management – It is an important aspect of collaborative work. Based on project needs and client convenience, we choose one of the following tools:
Trello vs JIRA vs asana
Trello – A free tool for managing tasks and projects. It gives the look and feel of a board where you can put up tasks and assign them to team members. It's a great "virtual whiteboard".
JIRA – A platform for both development and marketing teams. It allows you to monitor sprints, project progress, assign tasks to individuals or teams, provide feedback, support each other and control the workflow.
WHY SYSTANGO?
We offer discovery and planning to help your software business grow optimally. We provide consultations to owners, directors, CTOs, and become your technology partners.
Reach Us
Asana –  Here remote development teams can track work, get and analyse results. You can manage only your tasks or an entire project right from the start, including conversations and notifications.
Code Management – At Systango, we believe that using a good code management tool properly is critical to the success of any project whether you are working with a remote team or not. We love GitHub, but other top tools to use are: 
GitHub – It is the best repository for version-controlling and code-sharing with fellow teammates and your clients. It is the leading choice with thousands of open-source code repositories.
BitBucket – Offers you a place to plan your project, collaborate on code, test and deploy. It offers superior integration with JIRA, built-in CI/CD and is free for up to 5 users making it ideal for small teams.
GitLab – This gives you git repository management, code reviews, issue tracking, activity feeds, and wikis. 
Time Tracking – Essential tools to track time spent on projects. To ensure trust between client and our remote development team, we generally use JIRA or Hubstaff but due to the current coronavirus epidemic and the adoption of WFH culture our team internally has been using DueFocus which is proving to be great!
JIRA – It has a number of plugins that allow you to track time on a specific project.
Hubstaff – It was built because their co-founders wanted a better way to manage working with remote teams and their freelancers. It provides tracking using screenshots, timesheets and lets you understand the productivity of every individual.
There are many similar tools like DueFocus, TopTracker, Tick, etc.
Collaboration Suits – There are a few tools that provide many functionalities and help in further collaboration. Systango is based on G-Suite for its basic collaboration. We find it simple, easy, and intuitive to use.
Google G-Suite – In one suite of tools, it offers many solutions. Like Email, word processing, spreadsheets, presentation deck, shared calendar, cloud storage, etc. It allows for complete collaboration and is a huge productivity booster for all teams. 
Zoho Remotely – Zoho offers a suite of web and mobile apps to promote remote teams.
Setting the Right Expectations
Managing remote development teams can be simple once everyone knows what to EXPECT!
We as a company endeavor to understand exactly what our clients expect from us and work towards delivering that. In a remote development team, meeting requirements and ensuring you meet your KPIs and complete your task list is all that matters.
At Systango, very early on in every project, we assign KPIs to the project manager in order to keep a track of team productivity and project progress. We believe this helps the remote team understand what they need to achieve and build synergy and a framework to measure success.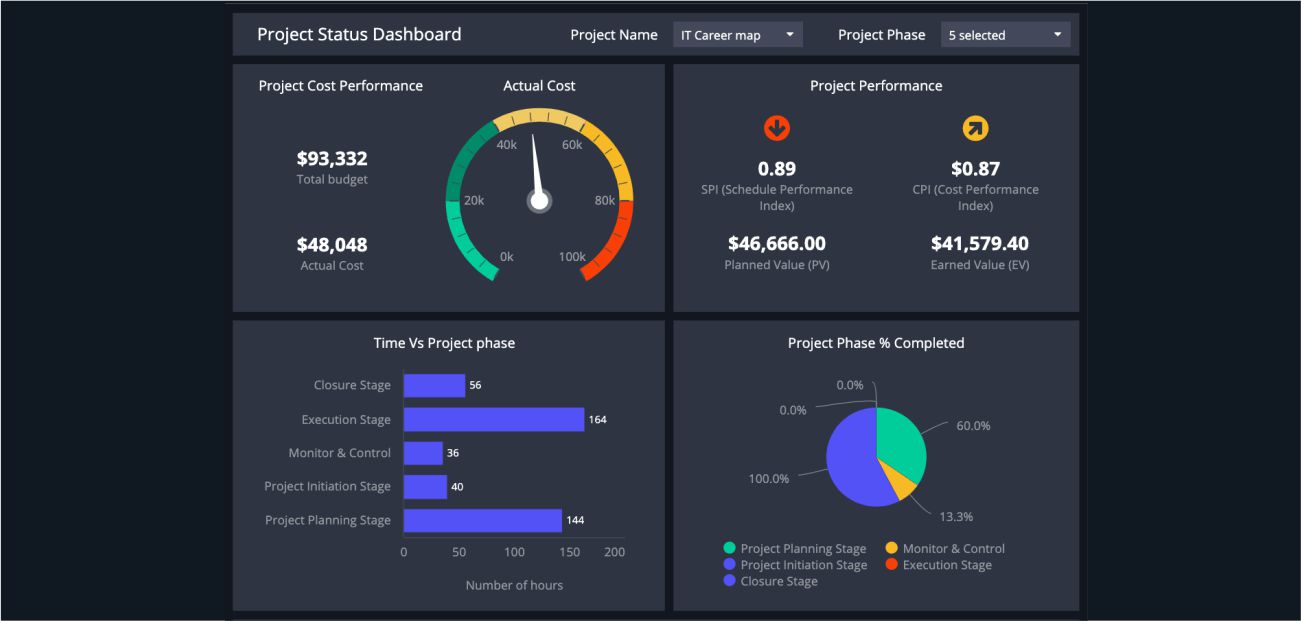 We use both qualitative and quantitative KPIs which revolve around productivity, cost performance, cycle time, customer satisfaction, schedule performance, etc.
Some KPI examples are:   
Project Schedule

Estimate to project completion

Current Development Backlog

Cost per month

Current resource allocation

Communication

Team Evaluation
It's extremely important to set the right expectations in regard to output when working with remote teams. At the same time, It's even of greater importance that clients do their research on the KPIs that they expect to see and measure and with continuous collaboration both parties i.e. client & team are on the same page regarding the set expectations. 
Trust Your Team
We trust our team to deliver world-class digital solutions for your business needs. Do you trust yours?
You have every tool in place, you have set expectations for your remote development team, but do you trust them to work on your project with equal enthusiasm and interest as you?
Always consider your remote development team or your offshore team as your partners, who are working towards making your dream projects a reality. Encourage them, motivate them, give them feedback and listen to them. Remember, you hired the remote development team because they have experience and knowledge. 
Your offshore team or remote team will always deliver the best based on their capabilities and expertise, after all, they also have to think of customer retention, word-of-mouth publicity, and building their portfolio.
So, as much as you need them, they also need you!
Why Systango?
We offer discovery and planning to help your software business grow optimally. We provide consultations to owners, directors, CTOs and become your technology partners.
Reach Us
Conclusion
If you can implement an effective communication channel, foster accountability, set the right expectations for your team and trust them to do their part, you will have an amazing experience working with your offshore or remote development team. 
Hiring a full-stack software development company like Systango can help you integrate seamlessly into a remote development team that is productive and effective from day one. Systango has the expertise and experience and offers end-to-end custom software development services such as product strategy, design, development. Deployment and maintenance of your product. You can get in touch here.