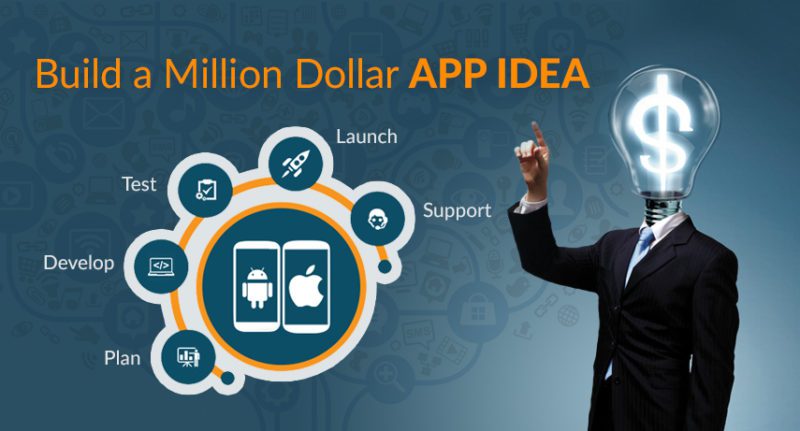 Share
Tweet
We are surrounded by Apps. There is no denying the fact that if we are going to take certain Apps out of our lives; they are going to leave a vacuum in our lives. The developers of such hugely popular Apps didn't know they will end up making such a phenomenon when they came up with an idea. Making sure they followed the right path helped them achieve such success. In this article, we are going to help you with a few pointers that might turn your App idea into a popular reality!
Do Some Research and Pick The Target Audience
In 2017, we are at that stage, where the market is already flooding with Apps of almost every kind. To make your mark in the already overcrowded play-store, you need to do a proper research that will let you come up with App features that are more effective and efficient, while being in tune with the latest marketing trends. If your idea matches with some of the Apps already in the market, then go through their reviews, their features and polish what matches a little and improve what doesn't. You also have to make sure that you have targeted your audience right. If your App is for Particular Industry, Gender, Region, Age Group, Existing Customers, Income Group, or Specific Profession, you have to plan a layout and development for the same as per the selected audience type from the start. This will also help you a lot while updating the App later or while re-engineering it in the future.
Plan a Budget
App development costs a lot, and if you are looking forward to an App that competes with the giants, then you have to pour in quite a considerable amount of money for the same. If you get fundings for your App, then it would be really great, as it will help you to develop an App without any limitations. Once you have made the App, you have various other options to earn from it like Subscription Fee, In-App Purchase, In-App Ads, and User Data.
Get App Development Estimates and Create a Detailed Wireframe
Once you are done with your budget, list down some of the best App development companies and get estimates from them on your App idea. A good company is going to ask you a lot many questions on the development and will also provide you some suggestions to improve your idea. This will help you plan a layout as per your budget and later you can evaluate the estimates from different companies and choose the one that suits you the most.
Create a detailed wireframe of the App that will allow you to go through its Pages, Menus, and Functions, so that you can decide to add or remove features. It will also give you a peak on the Colour, Theme, Fonts, and Visual Appeal of an App that you could tweak as per your liking.
Testing, Launch and Marketing
Once the App is made, you need to test it throughout and look for any bugs and problems. You could also involve your friends in the testing program, where they might help you catch a potential bug which you may have overlooked in the process. Once everything is done, discuss the final details with the App developer and launch the App in the iTunes App Store and Google Play Store. After launching the App, marketing is the most crucial step that you need to take care of and this can be done through social media or with the help of tech bloggers, which will help you to popularize the App in the market.
These were the surest top 4 ways to get your idea into an App reality with remarkable results.  Do make sure that you have partnered with an App development company that will help you in every step and will guide you in the updating stage of App in future as well.